NIVEA Apologizes for Racist ad, but is that enough?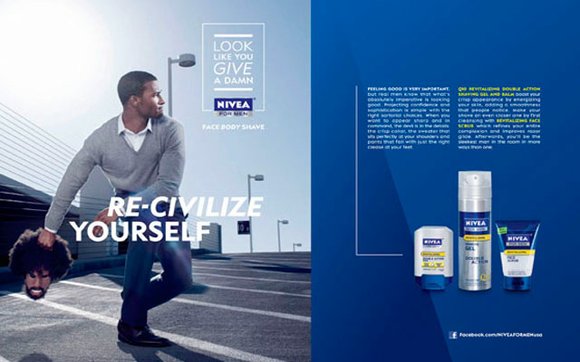 In a recent issue of Esquire n add appeared for Nivea appeared showing a well shaven black man throwing the severed head of an afro-headed black man (who many have said looks a lot like professor, Cornell West) with the caption "re-civilize yourself." Another caption on the advertisement says "look like you give a damn."
While the company also produced a similar white man throwing the head of a long haired supposedly un-kept man this ad said "Sin City isn't an excuse to look like hell," rather than telling the story by calling the man un-civilized.
The company officially apologized on its Facebook page saying "Thank you for caring enough to give us your feedback about the recent 'Re-civilized' NIVEA FOR MEN ad. This ad was inappropriate and offensive. It was never out intention to offend anyone, and for this we are deeply sorry. This ad will never be used again. Diversity and equal opportunity are crucial values of our company."
Do you think this apology is enough?