H.A.D.L.E.Y. fundraiser moved to Sept. 4
9/2/2011, 11:35 a.m.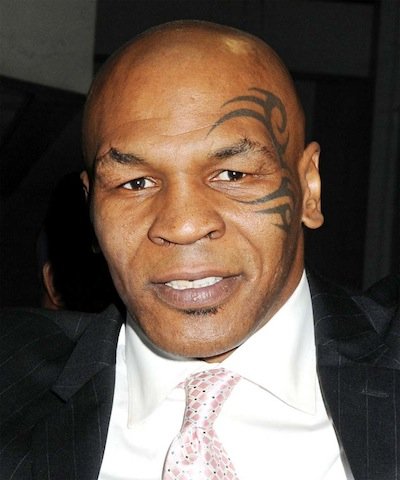 Congratulations to the Rev. Al Sharpton on his new "Politics Nation" show on MSNBC.
BOXING CHAMP MIKE TYSON ADDED TO COMEDY CENTRAL'S "ROAST OF CHARLIE SHEEN": I just learned that famous boxing champ Mike Tyson, "Jackass" star Steve-O and TMZ's Harvey Levin will get to clown former "Two and a Half Men" star Charlie Sheen to his face on Comedy Central's upcoming roast of the actors. Comedians Anthony Jeselnik and Jeffrey Ross are also lined up for the event, which will tape on Saturday, Sept. 10 in Los Angeles.
Additional "roasters" will be announced at a later date, according to Comedy Central. Meanwhile, for the third time, "Family Guy" creator Seth MacFarlane will serve as "roast master" of the show.
Sheen has previously said he's looking forward to being the butt of jokes. "It's not like you can take any of it personally," Sheen said. "I'm actually looking forward to how creative they can get. It's not going to be like, 'They insulted me!' Get over your cheap self. It's a celebration of who I am as a media figure, an industry figure, stuff like that, so that's the veneer that keeps it from being personal."
Comedy Central's "Roast of Charlie Sheen" airs Sept. 19 at 10 p.m. ET/PT.
AMY WINEHOUSE POSTHUMOUSLY TOPS THE U.K. CHARTS: It's only been a month since her tragic, unexpected death, but, super talented singer Amy Winehouse scored a posthumous record with her second studio album, "Back to Black." It has been named the best-selling album of the 21st century by the Official Chart Company of the United Kingdom. The title, recently held by James Blunt's "Back to Bedlam," which sold 3,241,118 copies, now belongs to the "Rehab" singer, whose album sold 3,259,100 copies.
Winehouse also broke into the top 10 on Billboard's Hot 200 list.
Keith Caulfield, associate director of Billboard charts, told E! Online, "A lot of it has to do with people just discovering who an artist is. It's an ironic twist that many people don't learn of an artist until that artist passes away."
The singer rose to the top spot on the U.K. album chart after her death in July. She even kept Kanye West and Jay-Z from the No. 1 spot on Billboard last week.
Here's sending the late, great Amy Winehouse congratulations for her "Back to Black" album success. May she rest in eternal peace.
Here's wishing you a fantastic week ahead.