Remembering our heroes sacrifice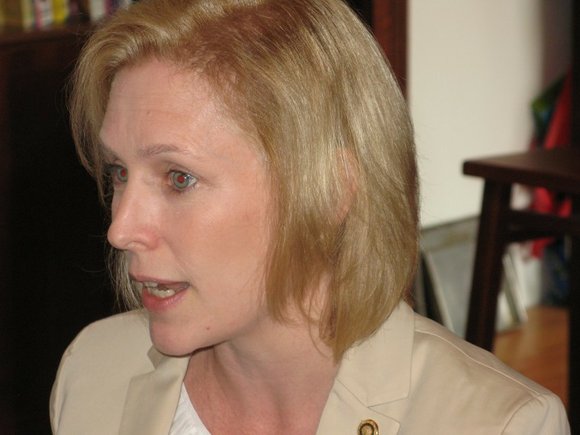 It is simply not good enough when, as New York City Police Commissioner Raymond Kelly said in his testimony in Washington, "a 16-year-old with a smart phone has a more advanced communications capability than a police officer or deputy carrying a radio."
It is time to bring first responder technology into the 21st century. We should not wait another single day to pass this strong, commonsense, bipartisan legislation, which has the enthusiastic support of law enforcement officials across the country. It works by providing our first responders and public safety officials with the critical interoperable radio airwaves needed to effectively communicate in the event a major response is needed.
The legislation creates the framework for the deployment of a nationwide, interoperable, wireless broadband network for public safety by allocating 10 megahertz of spectrum, known as the "D-block," to public safety. This nationwide interoperable broadband network would finally enable first responders to communicate across jurisdictions and share critical data such as video feeds and up-to-date information in real-time, making complex operations easier and safer.
The "D-block" would arm our men and women on the ground with the technology needed to share and disseminate information quickly and seamlessly, including receiving background checks, fingerprints, photos and videos instantly.
Firefighters would be able to receive high speed file downloads, including floor plans for a burning building.
Police officers could use a handheld device to look up outstanding warrants before arriving at a location. EMS workers could exchange diagnostic information about a victim with doctors while en route to the hospital. At a time when Congress is rightly concerned with cutting spending, this legislation pays for itself by generating the necessary revenue to pay for the development and deployment of this network. In fact, it even reduces the deficit by $6.5 billion. And it does not place any burdensome requirements on public safety entities to return the spectrum that they currently use.
Just as we did with the 9/11 health bill for our heroes, Congress must and can come together, Democrats and Republicans, to pass this legislation. And we should do it now so our heroes have the best technology available when duty calls.
Kirsten Gillibrand is the junior senator from the state of New York. She was the lead Senate sponsor of the James Zadroga 9/11 Health and Compensation Act that was signed into law by President Barack Obama earlier this year.