Surfin' da Ultimate Rap League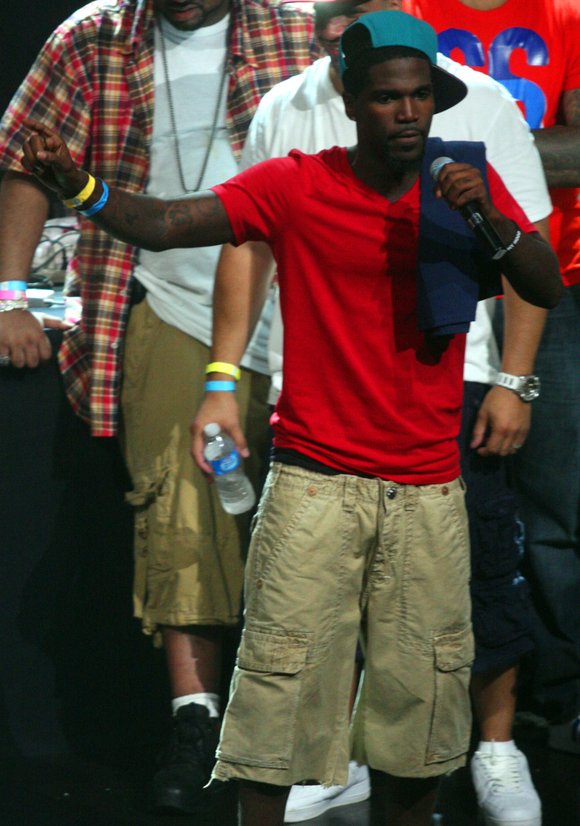 While industry in the United States as a whole is on the decline, you gotta give it to the music industry for being ahead of the curve.
They've been a sinking ship for years. It's been proven time and time over that labels were implementing the "throw it against the wall and see what sticks" methodology-that is, if something bears fruit, then the other labels would follow suit. As consumers have become more educated about who and what they want to hear, a lot of "professionals" have been exposed for their inability to find and groom quality musicians who can grow and have an actual career.
For years, a brother named Kison Coppedge worked within the confines of the corporate matrix, and as CEO of Ellis Park LLC, he continues to serve as a consultant to various labels. He also just happens to represent an emergent emcee who is making quite a name for himself where it matters most, particularly for rappers: in the streets.
Coppedge surmised, "You can take any record, and if it's played 20 times a day on radio, it can grow on you. But when you start from nothing and it's just who you are that's attracting people, you can't beat that. The man has a movement. It's not just music and a dude rapping-you believe in it. And realistically, it hasn't even started. No bells and whistles, no gimmicks. Just talent and work ethic."
Meet his artist: Tsu Surf. If you're in tune to the resurgence of competitive rap music, the name should be quite familiar. In a relatively short time span, he has emerged as one of the fan favorites in arguably the world's top battle arena, the Ultimate Rap League.
On the biggest night in battle rap history at the moment, Summer Madness, Surf was involved in what was arguably the most competitive matchup of the night against Harlem's K Shine-a position he's been in for most of his performances. In fact, that's his preference.
"I'll take a classic over a body bag [an overwhelming victory] any day," said Surf. "Those battles are timeless. Each time you see them, you hear something different and opinions change about who won. Plus, that kind of battle shows that I showed up. I gave my fans the type of performance that they expect from me and I expect from myself. I've been nice since I was 13 years old, so I'm not gonna get embarrassed."
With increasing notoriety in the battle circuits, Surf doesn't want to get comfortable in that space alone. He, like some of the greats before him, is looking to make the transition to full-time recording artist. "In battles, some people pay more attention to my aggression than they do my bars, and I have a lot of bars. If you were to lay one of my rhymes on a piece of paper and read it, you'll understand exactly what's going on.
"I put it together so precise and so clear that you can see what's going on. I paint perfect pictures, so sometimes my rhymes can go over your head. That's why people don't just quote my battle raps all day-they quote my songs too," he says. "At this point in my career, I have just as many people who know me for my music as they do for my battles, so it's not about transitioning."