Progress and memory in Lower Manhattan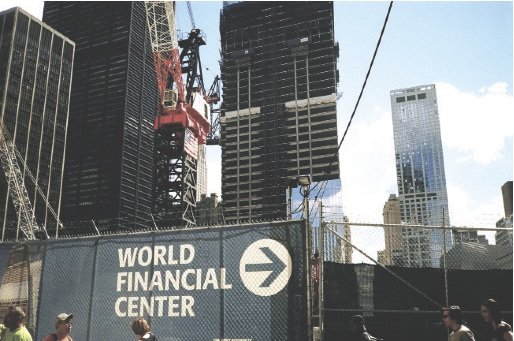 "In remembering the victims of the attacks and honoring those who went to their rescue, the museum will explore the very real impact of terrorism in the lives of very real people and their families, friends, colleagues and communities," said Memorial Museum Director Alice Greenwald.
"As a custodian of memory, the museum will take on the mantle of moral authority that will define its continuing and evolving role. This museum will do nothing less than underscore the absolute illegitimacy of indiscriminate murder."
The museum collection will consist of artifacts, photographs, audio and video tapes, personal effects and memorabilia that are still being collected. There will also be recorded testimonies and digital files and websites associated with the World Trade Center and both terror attacks.
Ten years after the attacks, Lower Manhattan continues to rebuild from the attacks of 9/11. As of this month at 1 World Trade Center, tower steel has reached the 81st floor, with facade installation above the 54th floor. At 2 World Trade Center, B2, B3 and B4 levels are complete, with B1 under construction. Three World Trade Center's B3 concrete deck is 60 percent complete and at 4 World Trade Center, steel is at the 47th floor, with concrete completed to the 41st floor.
"Today, for the first time since 9/11, every part of the new World Trade Center is under construction," said Larry Silverstein, president and CEO of Silverstein Properties. "Today, more than 3,000 construction workers shape millions of tons of concrete, steel and glass into iconic buildings that will soon reclaim New York's skyline."