Miss Angola, Leila Lopes, wins Miss Universe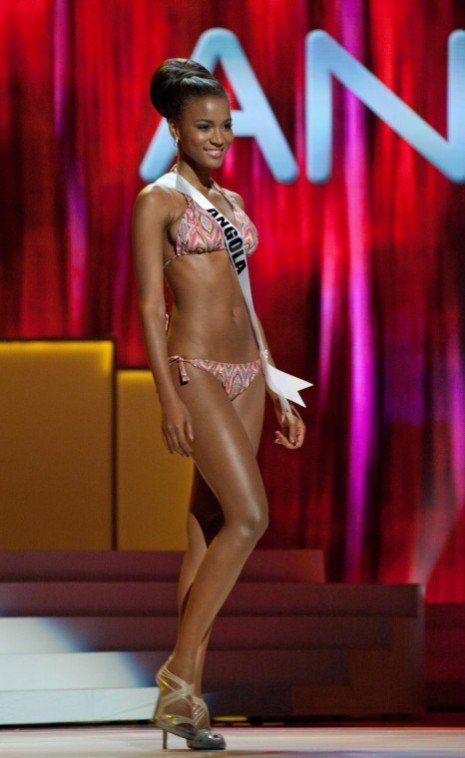 Today at 11pm Leila Lopes, representing Angola, won the Miss Universe contest as both a judge and fan favorite.
The New 25 year old Miss Univers was born in Benguela, Angola and said she wants to help her country continue to escape a history of war and will start by combatin Aids at home and around the world.
When asked about racism surrounding the fact that she is one of only four black women to ever win Miss Universe since it was established 60 years ago, Lopes said, "any racist needs to seek help...It's not normal in the 21st century to think in that way."
Past black Miss Universe winners are: Mpule Kwelagobe 1999 from Botswana, Wendy Fitzwilliam 1998 from Trinidad, and Janelle Commissiong 1977 from Trinidad