Queen of Soul celebrates birthday in style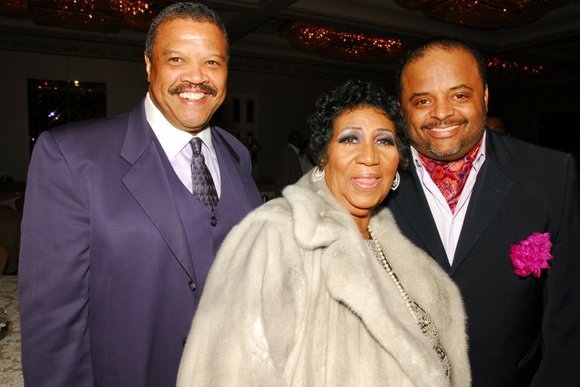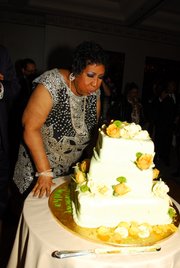 Aretha Franklin celebrated her birthday in style this weekend at a star-studded affair at the Helmsley Park Lane Hotel in Manhattan. Guests at the intimate celebration hailed the "Queen of Soul" as she turned 70.
Guests at the dinner included music mogul Clive Davis, Diane Sawyer, the Rev. Al Sharpton, opera mega-star Kathleen Battle, author and sociology professor Michael Eric Dyson, BET President and CEO Debra Lee, ESSENCE Communications President Michelle Ebanks, entertainment attorney L. Londell McMillan, Tony Award-winning choreographer George Faison, Harlem musical theater great Vy Higginsen, music great Nona Hendryx and Associated Press music editor Nekesa Moody.
The evening's entertainment included a jazz performance by the Kris Bowers Trio featuring Jose James. The group is led by Bowers, 22, the winner of the 2011 Thelonious Monk International Jazz Piano Competition. Performances also included dance numbers directed by Faison, performed to the songs "The Summer of '42" and "Somewhere Lost in Time."
Franklin has a busy year ahead of her, including a special performance at the ESSENCE Music Festival on July 8 in New Orleans.