Fight on for Trayvon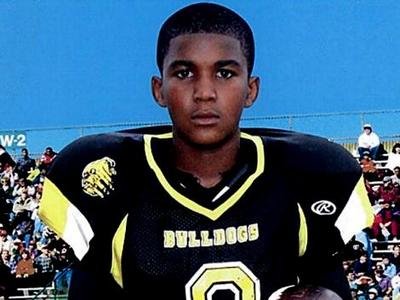 In a deadly three-year period, the nation has witnessed four high-profile killings of young Black Americans by white police officers or quasi-cops.
On New Year's Day in 2009, unarmed Oscar Grant, 22, was shot in the back in Oakland, Calif., while lying on the platform in a railway station. The officer, Johannes Mehserle, said he thought he had his Taser in his hand rather than his gun.
Almost two years ago today, 7-year-old Aiyana Stanley-Jones was killed during a police raid on the house where she lived in Detroit.
The police claimed the shooting was the result of a confrontation between the officer, Joseph Weekley, and the girl's grandmother. Stanley-Jones was sleeping on a couch under a window that was shattered by a stun grenade the police threw just before they entered the home.
About a month ago, Ramarley Graham, 18, was killed in his grandmother's apartment in the Bronx by officer Richard Haste, who pursued him without a warrant into the home, claiming he was armed. Graham was shot in the chest while allegedly flushing a bag of marijuana down the toilet. No weapon was found.
Eight days after Graham's funeral services, Trayvon Martin, 17, was shot and killed in Sanford, Fla., by George Zimmerman, a neighborhood watch volunteer who claimed that he pursued Martin because he looked suspicious with a hood covering his head, and that he shot him after an altercation between them. Zimmerman outweighed Martin by more than 100 pounds and was armed with 9 mm handgun; Martin had only a bag of Skittles and a can of iced tea.
Each of these tragedies aroused their various communities, and the righteous indignation has been cumulative, perhaps reaching a boiling point of outrage with the senseless slaying of Martin.
On Sunday, hundreds of protesters in Miami, many of whom participated in a similar demonstration of Saturday in Sanford, marched wearing hoodies behind such civil rights activists as the Revs. Al Sharpton and Jesse Jackson. Joining them were a number of celebrities, including former basketball stars Isiah Thomas and Alonzo Mourning and entertainers Betty Wright and Chaka Khan.
While the crowd echoed Sharpton and Jackson's demands, it was Martin's father, Tracy, who received the most sustained applause and response.
He promised them that he would never "stop fighting for my Trayvon and for your Trayvon."
During his brief remarks, Mourning said, "Each and every one of us feels the pain of this family, simply because Trayvon Martin could have been one of all of us." His son, Trey, was standing nearby.
It seems each day there are new developments in the case that is slated to go to a grand jury in two weeks, after the state's prosecutor failed to bring charges against Zimmerman, who hasn't been arrested.
The grand jury will have to decide if Zimmerman was acting in self-defense and there was probable cause for his action or if Martin was the victim of racial profiling.
During a recent appearance on Hugh Hamilton's "TalkBack!" on WBAI-FM, Attorney Marjorie Cohn, president of the National Lawyers Guild and professor at Thomas Jefferson School of Law, explained a few of the legal ramifications of the case.