Van Peebles' new teen movie is an edgier 'House Party'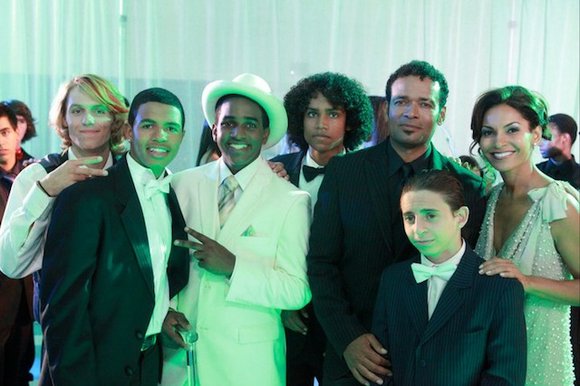 The movie was shot long before the Trayvon Martin tragedy, but interestingly enough, one character CC (played by rapper YG) is perceived as "the bad kid" in school, and his hoodie is an everyday wardrobe choice that adds to his menacing persona.
"When you do things based on reality, you often find real-
life incidents that reflect the art. When my dad made 'Sweet Sweetback's Baadasssss Song' back in '71 about a Black man who was beaten by the LAPD, some people thought it wasn't realistic. Fast-forward to the video of Rodney King being beaten, and now people get it. You had a film about it 20 years before the video," mused Van Peebles.
"CC's story in the movie shows how important it is to not pre-judge people. He wore a hoodie throughout most of the movie and that's part of the reason why people misjudged him. My character eventually befriends him. You can't just judge people without getting to know them," added Mandela.
Van Peebles financed this movie independently and paid himself $1 for directing and $10 for writing it. He also acts in the film. Other familiar faces in the movie include Melvin Van Peebles, Michael Jai White, Snoop Dogg, Tiny Lister, Quincy Brown and Salli Richardson-Whitfield.
"We the People" is a fun and entertaining movie with a positive message that teens and adults can enjoy equally. Mandela in particular turns gives a charismatic, endearing and believable performance. Hopefully, we'll see more of him in the coming years.
"We the Party" opens nationwide April 6. For more information about the movie, visit www.facebook.com/wethepartymovie or search for the hashtag #WetheParty on Twitter.