Vy Higginsen, the life of a pioneer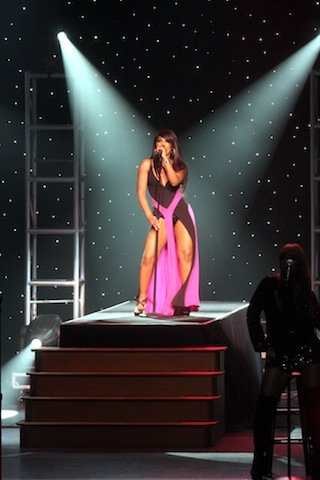 It's a cliche, but if you can make it in New York, you can indeed make it anywhere. In some cases, it's important that you make it in New York so you can take it there. Aside from its eight-year New York run, the show toured domestically for three years and has gone abroad to Germany, Switzerland, Austria and Italy, as well as multiple appearances in the Caribbean and Japan. Similar plans are in the cards for this production as well.
As the executive director of the Mama Foundation for the Arts, which she founded in 1996, and having founded, 10 years later, with gospel legend Dr. Emily "Cissy" Houston, Gospel for Teens, Higginsen has made a concentrated effort to preserve and lead the growth of the music.
"We want to expand to China, India and Africa to open up the doors to cultural exchange and to expand the genius of African-American music. That's important, because with the internationalization of gospel music, you don't want other cultures to claim something that's a unique American art form. We need to champion the contributions that
African-American music, gospel in particular, has made to American music as a whole and to make sure we present the keys figures of the genre to the world," Higginsen concluded.
The last few shows of "Mama, I Want to Sing: The Next Generation" are slated for April 7, 14, 21 and 28 at 4:30 p.m. at the Dempsey Theater, 127 W. 127th St. General admission tickets are $35, $30 for students and seniors, and can be purchased in advance by calling (212) 868-4444, or in person at the Dempsey Theater box office Monday- Friday, 12-7 p.m., and Saturday, 11:30 a.m.-6:30 p.m.
Think a trip to the Blue Note on Friday, April 6 is in order as dope vocalist Wanya participates in the Late Night Groove Series, performing a Billie Holiday birthday tribute and giving a peek at her new CD, "The Freak Show."
I'm out. Holla next week. 'Til then, enjoy the nightlife.