2011: The year that was, as covered by the Amsterdam News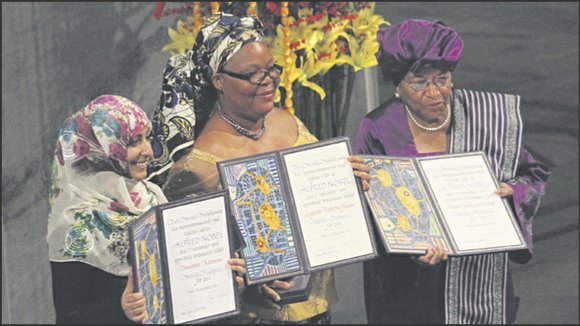 February
Black History Month is commemorated with the theme "African-Americans and the Civil War."
The Department of Education votes to close 10 public schools in the city. The vote also allows for several charter schools to usurp public school buildings.
The Green Bay Packers beat the Pittsburgh Steelers 31-25 in the Super Bowl. The game becomes the most watched television program in U.S. history, with 111 million viewers.
Gov. Cuomo releases his 2011-12 budget; he is criticized for not making the rich pay their fair share and announcing numerous cuts to Medicaid and education.
President Obama proposes a federal fiscal budget for 2012.
Former White House Chief of Staff Rahm Emanuel is elected mayor of Chicago.
Black millionaire Alphonse "Buddy" Fletcher files a discrimination lawsuit against his co-op, the famed Dakota on the Upper West Side, for allegedly denying him the right to purchase an apartment in the building.
As Walmart tries to move into New York City, public hearings are held on whether to allow the retail giant to come in.
Black FDNY electrician Gregory Seabrook finds a noose in front of his locker in Red Hook, Brooklyn.
The Freedom Party, led by City Councilman Charles Barron, hosts its founding convention in Brooklyn.
Longtime Apollo Theater music director Ray Chew leaves the famed venue after he is tapped to serve as music director for "American Idol."
A grand jury does not indict a Mount Pleasant police officer in the shooting death of Black Pace University football player Danroy Henry, who was unarmed.
Mayor Michael Bloomberg presents his proposed 2011-12 budget, which includes the layoff of 5,000 teachers.
Longtime Harlem Rep. Charles Rangel announces his plans to run for reelection and a 41st term.
The first National Urban Health Conference is held in Harlem.
Police arrest over a dozen people in a drug bust on Harlem's 137th Street.
Black residents, who have been calling on police for years to fight the issue, say the bust occurred because of gentrification and a recent increase in white residents.
During the bust, 17-year-old Afrika Owes is put in the spotlight after she is arrested and jailed for allegedly carrying guns for her boyfriend. Owes gets particular attention because she is an honors prep school student and has never been in trouble with the law.
March
An anti-abortion billboard featuring a young Black girl is erected in Lower Manhattan; the ad reads "The most dangerous place for an African-American is in the womb" and garners criticism from Planned Parenthood.
A 9.1 magnitude earthquake and tsunami in Japan kills nearly 16,000.
Tennis player Serena Williams is hospitalized after suffering a pulmonary embolism.
As the Libyan civil war continues, Libyan rebels join with NATO forces under UNSCR 1973 and French fighter jets begin reconnaissance flights over Libya.
Harlem restaurateur, minister and real estate dealmaker Joseph Holland is caught up in controversy when he is accused of taking money from loan sharks and risking his life by not returning it.
Real estate broker Thomas Lopez-Pierre makes the transaction possible. Four white students at Stuyvesant High School send a video of racially offensive material via Facebook to Black student Breanna Celestin.
A report released by the NYPD reveals a 30 percent increase in murders among Blacks. Rapper Nate Dogg dies at 41.
The 42nd Annual NAACP Image Awards are held in Los Angeles; big winners include Tyler Perry and Halle Berry.
The Wisconsin Senate approves a bill that ends collective bargaining rights for nearly all unions. Unions and citizens across the country protest the action.
The city's Department of Homeless Services announces that, because of budget cuts, it will eliminate the Advantage voucher program, which transfers formerly homeless families to independent living.
During his comeback to the music scene, R&B singer Chris Brown goes on a violent rampage on the set of ABC's "Good Morning America" after host Robin Roberts asks him about his abusive relationship with singer Rihanna.
Numbers from the 2010 Census are released. New York City has a population of about 8.4 million; however, Mayor Bloomberg and others say there was a miscount and the city has more people than reported. The city's Black population sees a 2 percent decrease.
President Obama holds a fundraiser in Harlem.
The New York State legislature passes Gov. Cuomo's $132.5 billion budget; protests ensue, accusing the governor of making cuts across the state.
Corey McGriff, better known as DJ Megatron, dies after being shot in the chest during a botched robbery.
Two Administration for Children's Services employees and the grandmother of 4-year-old Marchella Brett-Pierce are charged in her 2010 death; Brett-Pierce allegedly died from being strapped to a bed, denied food and water and force-fed over-the-counter medication.
Polls show Mayor Bloomberg, who is in his third term, hits an all-time low in his approval ratings: 51-39 percent.
The city marks the 100th anniversary of the Triangle Shirtwaist fire. The tragic event, which resulted in the death of 146 women, started the nation's union and labor movement.
The Queensborough Bridge is renamed the "Ed Koch Bridge"; according to a survey, 64 percent of New Yorkers oppose the renaming.