2011: The year that was, as covered by the Amsterdam News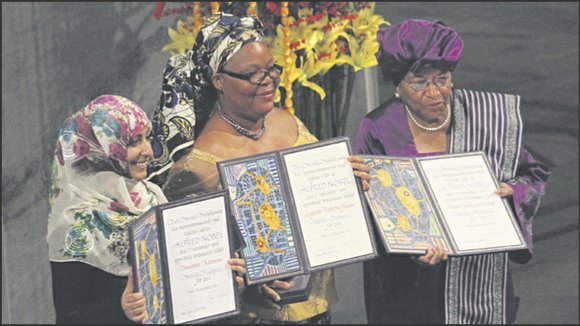 June
July
The city's $66 million budget is passed by the City Council; Councilman Barron is the only council member who votes against it. The budget is highly criticized because it calls for the layoffs of teachers, firefighters and workers in the departments of Parks and Transportation. Dozens of activists take over City Hall Park with blankets and sleeping bags to protest the cuts.
Rent laws are extended for another four years by the state Assembly; the legislation expands rent protection for tenants.
Football great John Mackey dies at 69.
A controversy over charter schools looms; a report by the New York Independent Budget Office reveals that money spent on charter schools is being diverted away from district schools and possibly making money for hedge funds.
Rappers Pete Rock and General Steel allege that the NYPD brutalized them outside of a nightclub after a fight broke out.
Former first lady Betty Ford dies at 93.
Former IMF head Strauss-Kahn is released from house arrest and goes back to his native France after new evidence challenges the rape charges against him; investigators say they have evidence the victim may have lied to a grand jury.
Several elected officials and community leaders speak out against the handling of the case by Manhattan District Attorney Cyrus Vance.
Famed Brooklyn baker Raven "Cake Man" Dennis sets a world record for creating the world's largest cake, in the shape of the coat of arms of Kappa Alpha Psi fraternity.
Boxing promoter Butch Lewis dies at 65.
The city is shocked by the killing of 8-year-old Leiby Kletzsky after he is abducted while walking home in Brooklyn.
Soul singer Amy Winehouse dies at 27.
NBA owners begin a lockout after failing to reach a new collective bargaining agreement.
America watches as Casey Anthony is found not guilty of killing her daughter.
The United Nations declares a famine in southern Somalia.
The fight for voting rights heats up when several states require Americans to present a photo ID in order to vote; elected officials say it's a tactic by the Republican Party to minimize the Black, Latino and youth vote.
After the victory of the Vulcan Society in a discrimination lawsuit, the FDNY launches a campaign to increase the number of Blacks in the department. Dorothy Brunson dies at 72.
Brunson was the first Black woman to own a radio and TV station.
A judge denies the NAACP's and UFT's request for a preliminary injunction that would prevent the DOE from moving forward with its plans to close failing schools and co-locate charter schools.
Courthouses are packed as the same-sex marriage bill goes into effect in New York State, making way for thousands of couples to marry around the city. The 37th Harlem Week takes place.