Postal workers protest proposed closings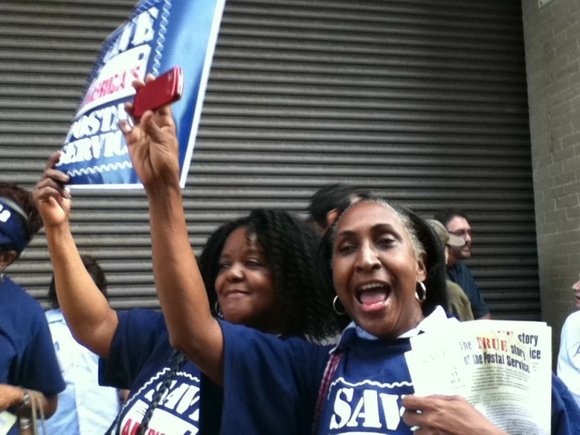 "We're here because union problems-the postal workers' problems-are directly related to our problem. They will be our problem-they are our problems too," said John Barbosa, who marched from Wall Street to Varick Street.
However, organizers from the postal workers group originally said their rally was meant to inform the community rather than to protest. They handed out fliers and educated the many Wall Street protestors about the issues they were protesting.
"One, three, five, one, Congress get the job done," the crowd chanted.
Facing a $5.5 billion budget deficit from last year, the postmaster general is proposing various cutbacks, including the closure of 3,700 local post offices, which would result in about 120,000 jobs lost. A debt payment is officially due by Sept. 30.
The passing of HR 1351, United States Postal Service Pension Obligation Recalculation and Restoration Act of 2011, would ease the Postal Accountability and Enhancement Act of 2006, which requires the postal service to pre-fund 75 years' worth of pension funds, one of the reasons cited for the current deficit.
"It's a good turnout," said Charles Harris, a postal worker who rallied on Tuesday. "But I'd like to see results next. They need to hear us saying, 'Don't crash the unions and keep six days of delivery.'"