Righting Wrongful Convictions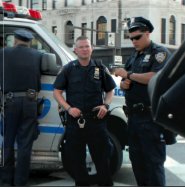 New York State Attorney General Eric Schneiderman is taking steps to create a bureau to look into wrongful convictions in New York State.
He also plans to take on the controversial New York City Police Department policy of stop-and-frisk as well.
Last week, Schneiderman revealed the establishment of a new Conviction Review Bureau (CRB) in the New York Ofce of the Attorney General.
It's the rst statewide initiative of its kind that would address wrongful convictions and issues related to wrongful convictions around New York State.
Schneiderman said the goal of the CRB is to make sure the justice system convicts the real perpetrators of crimes while preventing innocent people from being convicted for crimes they didn't commit.
"There is only one person who wins when the wrong person is convicted of a crime: the real perpetrator, who remains free to commit more crimes. For victims, their families and any of us who could suffer the nightmare of being wrongly accused...it is imperative that we do everything possible to maximize accuracy, justice and reliability in our justice system," said Schneidermanin a statement.
"As a result, my ofice will be working with district attorneys across the state to address compelling claims of innocence, and I will conduct a top-to-bottom review of my ofice's investigatory and prosecutorial procedures and adapt them as needed to ensure reliability," he said.
The bureau will review potential wrongful conviction cases, conduct reviews of investigation and prosecution procedures and resolve unjust conviction tort siled against the state.
It's something that Barry Scheck, codirector of the Innocence Project,can get behind.
"We applaud Attorney General Schneiderman for taking on the problem of wrongful convictions in New York," said Scheck in an emailed statement to the AmNews. "As we've learned through DNA exonerations, wrongful convictions give you an opportunity to see where the system failed and how it can be made more just. We hope that district attorney throughout the state will take advantage of this initiative, because all New Yorkers are hurt when the wrong person is convicted of a crime and the real perpetrator is free to commit more crimes."
A spokesman for the Innocence Project also told the AmNews that Schneider-man's initiative would have to win over district attorneys around the state.
Since the attorney general doesn't have jurisdiction over DAs in their counties, the DAs would have to willingly let Schneiderman in to give his initiative teeth.
But it looks like the attorney general has won them over as well. Schneiderman said that he has the cooperation of the District Attorneys Association of the State of New York (DAASNY) and the New York State Justice Task Force.
He also has the support of Manhattan District Attorney Cy Vance.
"I applaud Attorney General Schneiderman for his innovative initiative to curb wrongful convictions," said Vance in a statement. "My ofice has instituted a program to ensure the integrity of our convictions, and I am delighted to partner with the attorney general in achieving justice for New Yorkers and preserving the public's conidence in law enforcement."