Righting Wrongful Convictions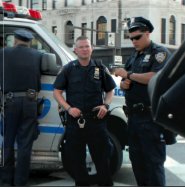 Hazel Dukes, head of the NAACP's New York chapter, is also on board.
"The NAACP New York State Conference believes this is a step in the right direction because we need more effective measures to prevent 'wrongful convictions,'" said Dukes. "The NAACP NYS Conference commends the AG's ofice for the creation of the CRB, and we look forward to following its progress and results."
But the attorney general isn't just worried about wrongful convictions. He's also interested in taking on the New York Police Department's (NYPD) stop-and-frisk policy as well.
The practice has faced hostility in Black communities and from Black political leaders and activists, and is now coming directly under Scheiderman's scrutiny.
According to reports, Schneiderman's investigators are reviewing NYPD stop-and-frisk data and will decide whether they should issue a formal report on the matter.
While the NYPD didn't respond to the AmNews' requests to comment on the news, Police Commissioner Ray Kelly has defended stop-and-frisk in the past. His staunch advocacy for the policy could set up a battle between Schneiderman and the boys in blue.
New York City Mayor Michael Bloomberg and Kelly believe that stop-and-frisk helps lower the city's crime rate. But organizations like the New York Civil Liberties Union suggest that the practice unfairly targets Blacks and Latinos.
According to a recent informal survey by the New York Times, eight Black college students said they have been stopped and frisked by the NYPD 92 times.