2012 proclaimed 'Year of African-American Heritage Tourism'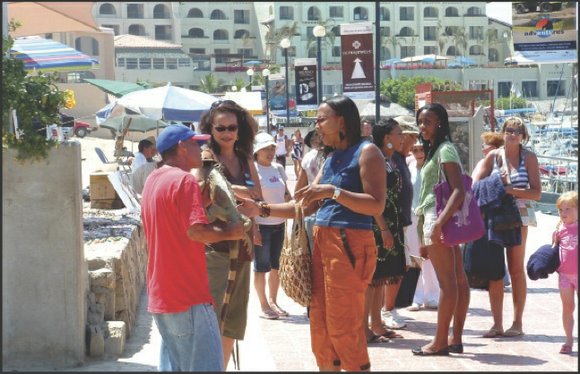 Colorado's Mesa Verde's abandoned cliff dwellings and the sandstone towers of Arizona's Monument Valley are among the sites they note in Four Corners--Colorado, New Mexico, Arizona and Utah the states sharing borders here-in what they call a "geologic, archeological wonderland."
For a great overview of "soulful travel," you must check out SoulOfAmerica.com. Yes, I may be biased since I do write for them, but I have to say it is the best Afrocentric travel resource out there. Apparently, 500,000 voters in the Black Web Awards agree with me, since SoulOfAmerica is the only four-time winner for travel since voting started in 2007.
From U.S. cities to Caribbean islands, international destinations, cruises, beaches, tours, towns, bed and breakfast inns, historical insights, music events, festivals, colleges, international guides and sports travel--I could go on and on--you will find it here, all with an Afrocentric focus. A great many of the entities and so forth are not only attractive to those desiring a soulful travel experience, but they are also managed and/or owned by people of color.
Lysa's List
I'm simply giddy about where I may explore this year! There are so many historic, fascinating, gastronomically enticing, awe-inspiring and just plain interesting destinations to visit all over this wonderful planet that it's hard to decide where to go first.
My drawing board has a lot of ideas, options and plans already set in motion, so you'll just have to wait and see what Ebony Escapes! and I have in store for you this year!
Resources
Lysa Allman-Baldwin writes for numerous online and print publications, including as the cultural travel writer for www.Examiner.com and as a senior travel writer for SoulOfAmerica.com, an Afrocentric travel website. Lysa can be reached at lallmanbaldwin@kc.rr.com