Gwendolyn Brooks: A master of poetic verse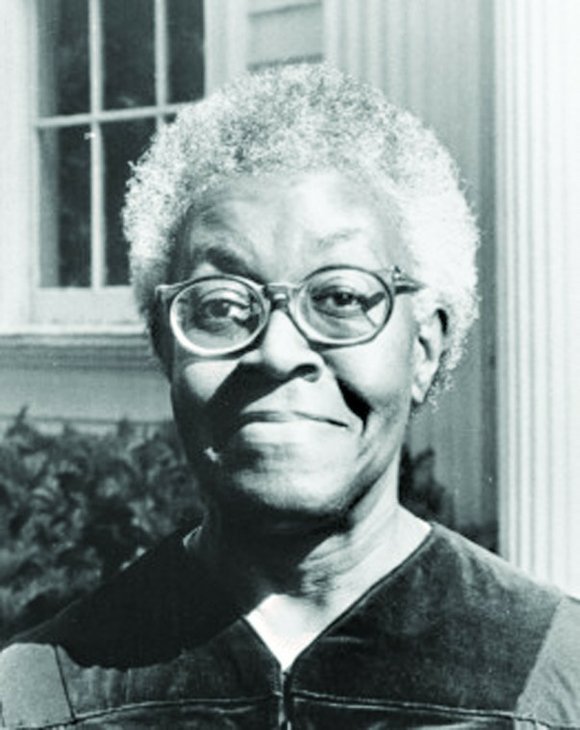 Brooks authored more than 20 books of poetry during her career. She won a host of honors for her work and became Poet Laureate of Illinois. She received fellowships from the American Academy of Arts and Letters and the Robert Frost Medal and two from the Guggenheim Foundation. She was one of the world's greatest verse masters.
Brooks died in Chicago on Dec. 3, 2000.
"The Bean Eaters"
They eat beans mostly, this old yellow pair.
Dinner is a casual affair.
Plain chipware on a plain and creaking wood,
Tin flatware.
Two who are Mostly Good.
Two who have lived their day,
But keep on putting on their clothes
And putting things away.
And remembering . . .
Remembering, with twinklings and twinges,
As they lean over the beans in their rented back room that
is full of beads and receipts and dolls and cloths,
tobacco crumbs, vases and fringes.
Activities
Look it up: Use the Internet or other reference source to learn more about the life and work of Gwendolyn Brooks.
Read about it: Visit your school or local public library and read more poems by Gwendolyn Brooks.
Check it out: Visit your school or public library and read the poems of Countee Cullen.
Talk About It: Discuss the two poems featured in today's lesson. What story does each poem tell?
Write It Down: Discuss different forms of poetry with your teacher. This is National Poetry Month. Write your own poems. Pick a style and write your own verse. Try writing in different styles. Read your poems out loud in the class.
This Week in Black History
April 22, 1872: Howard Law School graduate Charlotte E. Ray becomes the first Black female lawyer.
April 24, 1972: James M. Rodger Jr., the first Black teacher named National Teacher of the Year, is honored at a White House ceremony.
April 25, 1944: The United Negro College Fund is incorporated. Its theme, "A mind is a terrible thing to waste," was penned in a 1943 letter by Tuskegee Institute President Dr. Frederick D. Patterson.
April 26, 1994: South Africa holds its first all-race elections for the national assembly and provincial parliaments.
April 27, 1903: W.E.B. Du Bois' classic work "The Souls of Black Folk" is published.