Meet Jackie Ormes and Torchy Brown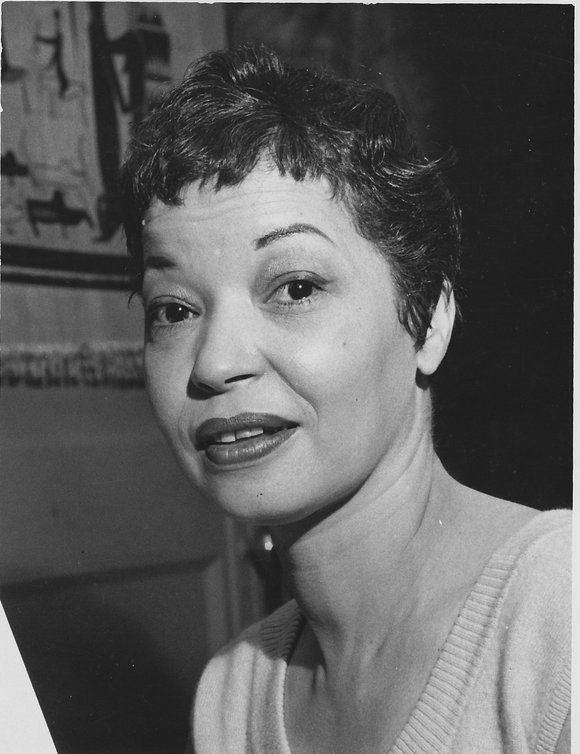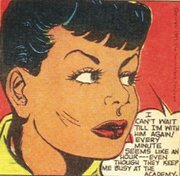 Decades before Coffey or Foxy Brown, there was Torchy Brown, a smart, beautiful, tough-as-nails Black woman-turned-lipstick-crusader who took on racism, sexism, human rights, politics, environmental issues and injustices against women and Blacks long before the Civil Rights Movement. Torchy was the creation of Jackie Ormes, the first Black female cartoonist.
Over a span of 28 years, Ormes created four strips: "Torchy Brown in Dixie to Harlem" (1937-40), "Candy" (mid-1940s), "Patty-Jo 'n' Ginger" (1946-65) and "Torchy Brown Heartbeats" (1950-55). The adventures of Torchy Brown were played out on the pages of the Pittsburgh Courier and the Chicago Defender.
In a scene from the 1937 strip "Torchy Brown in Dixie to Harlem," young, ambitious Torchy is leaving her small Southern hometown headed for the bright lights of New York City. As she boards the train, she sees a sign with two arrows; one points to the colored section of the train while the other points to the white section, no doubt a scene played out tens of thousands of times in real life. However, Torchy pretends she can't read and goes to the white car.
Torchy makes it to New York and becomes a dancer at Harlem's famed Cotton Club, meeting Duke Ellington and Cab Calloway and even dancing with Bill "Bojangles" Robinson.
A later installment has a mature, savvy Torchy and her doctor boyfriend taking on a corrupt chemical plant owner who carelessly and callously poisons the environment of the Brazilian jungle and bullies the area's native people. Not bad for a protagonist who just happens to be a beautiful Black woman.
Ormes changed the way Black women were drawn in cartoons. Before Torchy, Blacks were depicted as buffoonish, with exaggerated lips. They were always servants or porters. Black women were always fat and unattractive, with bandannas on their heads. Torchy was shapely, smart, beautiful, stylish and outspoken--a first for a Black comic character.
Torchy did her work quietly and effectively. Of course she fell in love and got her heart broken, but Torchy was not one to throw a pity party to lick her wounds. Instead, she jumped right into the next adventure. A woman for the ages indeed, especially in the 1930s, when Ormes' cartoon alter ego made her auspicious debut on the pages of the Black-owned Pittsburgh Courier.
Ormes was born Zelda Jackson in Pittsburgh on Aug. 1, 1911. Her father was killed six years later in a car accident, after which she and her older sister lived with their grandmother while their mother worked as a live-in maid. Her mother later remarried.
She became known as Jackie, a take on her surname, Jackson--a name that would come in handy when she broke into the male-dominated world of cartooning. Both sisters were encouraged to develop their talents; Jackie's talent was her pen.
Before she was out of high school, her articles were appearing in the Pittsburgh Courier, which hired her as a cub reporter when she graduated. In 1936, she married Earl Ormes. Her groundbreaking comic strip, "Torchy Brown in Dixie to Harlem," appeared in 1937.