Meet Jackie Ormes and Torchy Brown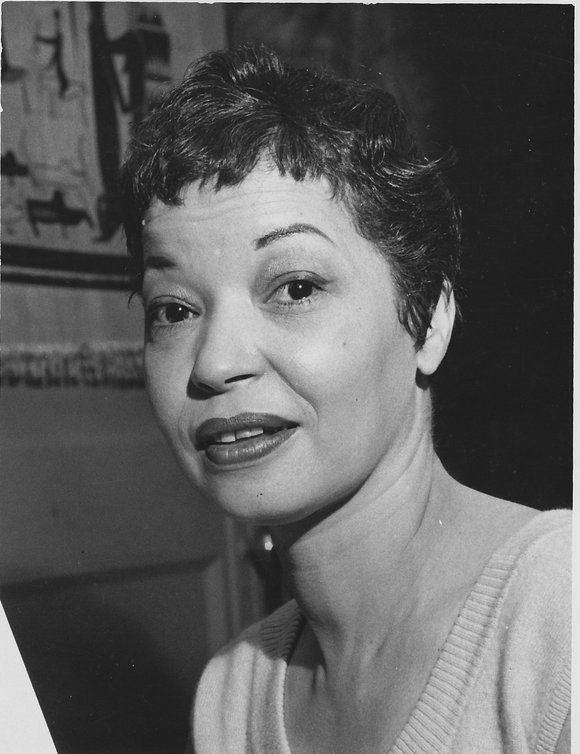 In 1942, the couple moved to Chicago, where Ormes began writing for the Chicago Defender, the nation's leading Black weekly at the time. She covered important news, including the city's major racial stories. Despite her success as a newswoman, she was most known as a cartoonist. Her next project was a single-panel cartoon, "Candy," about a wisecracking housemaid.
In 1945, Ormes was back at the Courier with "Patty-Jo 'n' Ginger," a big sister-little sister setup, with the little sister featured as a precocious and clever child. The Ormeses had lost their only child to a brain aneurism at age 4--this strip was Ormes' way of giving voice to her child. The popular strip ran for 11 years.
Patty-Jo was so popular that in 1947, the Terri Lee doll company created a doll based on the character of a real Black child --another groundbreaking first for Ormes. Today, the Patty-Jo doll is a highly prized collector's item.
In 1950, the Courier began an eight-page comic insert in which Ormes revived her Torchy character. The new strip was called "Torchy Brown Heartbeats." Now Torchy was in color, but there was a hitch; the paper hired writer John Messman to write the dialogue, and he and Ormes clashed over how Torchy was written. Ormes wanted her character to be written as the kind of woman she wanted her to be. Ormes won the battle and a more mature but still strong and confident Torchy emerged.
"Torchy Brown Heartbeats" became a nationally syndicated strip, appearing in 14 newspapers, another first for Ormes. A depiction of a strong Black female character in a comic strip drawn by a Black woman was a big deal--consider that when in 1965, a Black girl appeared in the popular "Brenda Starr" strip, the comic was pulled from Southern newspapers. Five years later, when the Black character of Lieutenant Flap joined the popular Beetle Bailey strip, it too was dropped from Southern papers.
Torchy inspired "Friday Foster," the adventures of a Black female photographer who, like Torchy, found herself in one adventure after another.
Sadly, the legacy of this pioneering artist is largely forgotten. Filmmaker Susan Reib has spent more than two decades of her professional life working to bring the story of Ormes and Torchy to life on film.
"Her legacy has really been lost. She had such a huge impact in her time and has largely been forgotten. I've devoted my professional life to giving voice to the rich legacy of her pioneering work, Torchy Brown. The greatest compliment given to her was that she drew like a man. At that time, all the Black cartoonists were men and she had to fight her way onto the page," Reib told the AmNews.
"About 25 years ago, I read an article about Jackies Ormes in the Chicago Reader. The cover story had a picture of Jackie Ormes right next to Torchy Brown. All I had to do was take a look to see this was something that I had never seen before. I knew, seeing the creator next to her creation, that there was a story to be told. I pursued the life rights to Jackie Ormes and set about trying to get a film made," said Reib.