Con Ed and climate change
1199Seiu | 8/2/2012, 4:42 p.m.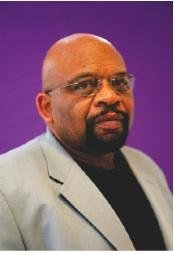 I cheered last week when I learned that the lockout of the Consolidated Edison workers had ended. Coming home one evening during the lockout, it pained--and frightened--me to see replacement workers from Alabama working on power lines near my home.
I knew that the 700 replacement workers and 2,500 Con Ed supervisors couldn't adequately perform the duties of the 8,500 locked out, skilled members of Utility Workers Local 1-2. In fact, the union reported that during the lockout, 12 managers were seriously hurt, including one who was sent to the hospital with burns on his face.
I also was concerned during the lockout that inexperienced and ill-equipped workers could leave behind potentially deadly conditions for the Local 1-2 workers and the 3.2 million New Yorkers served by Con Ed.
I commend Gov. Andrew Cuomo for his role in ending the lockout. I also applaud the New York State Assembly, which, during the lockout, held hearings on Con Ed's safety plans. New York City elected officials also stepped in, most notably Comptroller John Liu, who wrote Con Ed CEO Kevin Burke calling for an end to the lockout.
We were fortunate to have avoided disaster. On July 18, the thermometer hit 107 degrees in the city. Not long before, we were informed that the first six months of this year were the warmest ever in our nation. Thousands of heat records were broken in cities during June and July. Wildfires have engulfed Colorado, and the nation's farmers have been slogging through the country's biggest drought in 50 years.
A new report from the U.S. Drought Monitor shows that nearly 60 percent of the country is now affected, and some 1,300 counties have been designated "drought disaster" areas. The combination of heat and dryness has taken a heavy toll on corn and soybean crops, which will most likely drive up our food prices. We have a climate emergency.
Under these extreme circumstances, I believe utilities such as Con Ed have a special responsibility to help solve our environmental crisis and find solutions for sustainable living. That begins with fair treatment of the company's workforce, which does not preclude decent rates for consumers.
Two weeks into the lockout, pressure by Local 1-2 and its supporters forced Con Ed to reverse its mean-spirited stance and reinstate members' health care coverage.
The end of the lockout is also a victory for the 99 percent. The fight was not about the fiscal woes of a deficit-laden local or state government, nor was it about a cash-strapped company challenged by globalization.
ConEdison recorded $1 billion in profits last year. Its current returns on assets place it among the top in the industry. As Liu noted in his letter to Burke, "Con Ed's strong performance in 2011 led the board of directors to increase your total compensation by 6.7 percent for 2011, to $11 million, following a 30 percent increase for 2010."
The members' pension fund that management is attempting to eliminate is not at all under stress. And there's more than enough revenue for the company to continue the workers' current health plan. So why the lockout?
Con Ed's motives can be summed up in two words: union busting. Con Ed has opted for a Wall Street model. Its corporatization means a ruthless drive to cut costs and increase profits.
In December 2011, Public Campaign, a nonpartisan watchdog organization, reported that Con Ed paid no taxes during 2008 to 2010 while receiving $127 million in tax rebates, despite making a profit of $4.2 billion and increasing pay for its top five executives by 82 percent.
We, the people, have a different agenda. We insist that climate change, the warming of our planet and environmental injustice, particularly in poor communities of color, demand another model. That model places people over profits and recognizes that we are stewards of our environment.
I am committed to fight for a city and planet in which clean air and water are a right, not a privilege. By doing right by its workers and consumers, Con Ed can do the same.