Violence in urban and Black communities over looked for white-on-white crime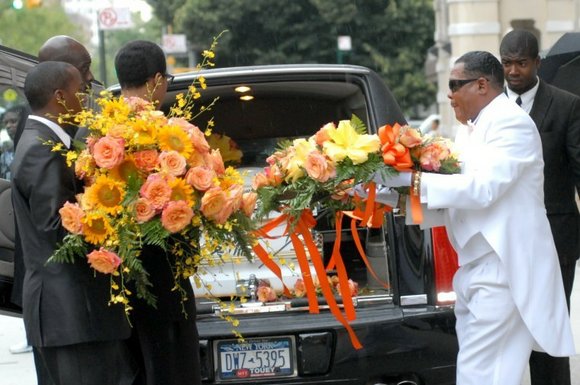 "It is straight arrogance of the Police Department to say that they are the only ones who can deal with the issue of inner-city violence," said State Sen. Eric Adams. "People only speak to people they trust, and the NYPD has spent 10 years alienating the very people they are now asking for help. We have so many organizations, like Man Up! and SOS [Save Our Streets] and LIFE Camp, who have helped lower crime, and they are rewarded by having their funding taken away. It is the height of hypocrisy."
As just a bloody sample, in the past few weeks, two toddlers have been shot, a rising tennis star was shot, the famous Rucker basketball competition got shot up and six people were injured in a drive-by.
While the 12-body-count white-on-white violence in Colorado sent President Barack Obama flying out to meet the families and expose how heinous the crime of the alleged lone shooter was and had the mainstream media trying to explain away possible psychosis or other mental deficiencies, one New York City activist noted, "There has not been much more than a peep from the White House about the ongoing genocidal murder in urban America."
New York Police Commissioner Ray Kelly made the decision to focus a rant last month on how Black and Brown folks in the high-crime areas were not interested in stopping the violence where they live, but reportedly has not responded to statewide electeds' calls for help with proven programs.
"Yesterday in Bay Ridge, a white man was robbing local stores and was going undetected in the war against gun violence. I have been saying that the safest illegal occupation in this city is to be a white male in a business suit and be dealing in drugs or guns. No one suspects them, no one checks them, no one inspects them," said Adams, a 23-year veteran of the NYPD.
"Maybe the reason they can't stop the flow of guns coming in to the community is because no one is checking the people bringing in the guns," he said.
The retired police captain and now six-year state senator told the AmNews to ask, "When was the last time we heard that the police apprehended a large cache of guns? You can't stop the flow coming out of the tap, you've got to stop the flow coming in to the tap.
"That's why we have a losing anti-gun policy in this city based on a failed stop-and-frisk policy. It's like closing the barn door when the horse has already gone free. But Mayor Bloomberg and Commissioner Kelly are wedded to a failed police policy, and they are now trying to divorce themselves from its failed results."
State Sen. Malcolm Smith, one of the co-conceivers of Operation SNUG, a city- and state-funded anti-gun violence initiative, told the AmNews, "A comprehensive plan needs to be employed and deployed in all five boroughs. SNUG and Ceasefire Chicago have been so successful minimizing gun violence, the state and city should probably support a SNUG program in each borough in the high crime areas. There has to be one plan that all the five boroughs agree to."