Gabby Douglas wins gold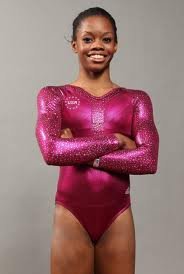 American Olympian, Gabby Douglas won the gold in the all-around gymnastics Thursday at Greenwich Arena in London.
This is another gold medal that Douglas can add to her collection along with the Team USA gold medal that was won on Tuesday. Douglas finished with 62.232 points, while Russia's Viktoria Kimova earned silver with a score of 61.973.
Douglas became the third consecutive American to win gymnastics' highest prize. When Douglas finished her energetic floor routine her teammates were so happy as well as her coach who lifted her off of the podium.
Her win marks an historical moment as she is the first African-American Olympics all-around gold medalist.
Even though Gabby is displaying exceptional skills in her sport, gymnastics, there has been a lot of backlash from the black community regarding her hair as well as the Washington Post cutting her out of a picture that should have included Douglas in it.
When Team USA won the gold on Tuesday, the Washington Post decided that Douglas was not good enough to make the picture. The question that everyone is asking is "Is the Washington Post racist?"
To view the picture: http://www.lipstickalley.com/f50/washington-post-racist-excludes-gabby-douglass-usa-gymnastics-article-only-photo-419196/