For unique tastes of travel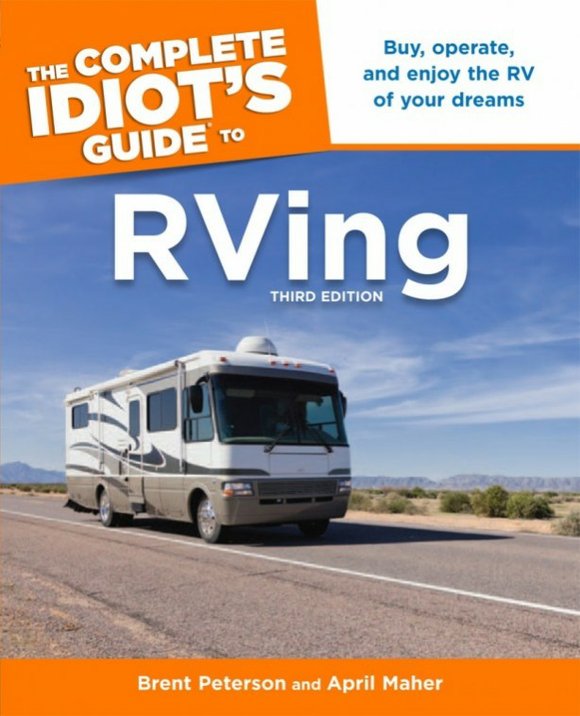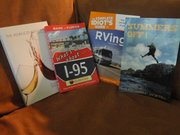 I love travel books! And not just because I'm a travel writer. What I really love is that they give you an opportunity to satisfy your wanderlust for near and faraway places in tangible, colorful, sometimes spellbinding paper and prose, each offering their own unique perspectives to pique your interest. Following are a few of the latest guides I've found to get you on your way.
Even an idiot can RV
Well, I'm not an idiot, but I could definitely use a little help from "The Complete Idiot's Guide to RVing" to help fulfill my dream of getting up-close and personal with America's great roads, cities, sites and attractions via RV.
It is estimated that more than 30 million Americans enjoy the pleasure of RV travel, including a great many African-Americans, some of whom are members of the National African American RV Association. And whether a newbie or a seasoned RV traveler, this guide is a valuable resource. Co-written by a veteran RV writer and editor, avid camper and traveler and a syndicated camping and outdoor recreation columnist, it provides travelers with "everything they need to know to buy, operate and enjoy the RV of their dreams." It is also a good resource for those interested in renting an RV for a particular sojourn.
Among the tips included are choosing and buying the right RV, negotiating the right price, insurance, camping safety measures, a non-crash course in RV driving and a great deal more.
"The Complete Idiot's Guide to RVing," 800-788-6262, http://idiotsguides.com
How to "wine" in style
For me, traveling in search of great gastronomic adventures includes sampling the wines of the world, so the book "The Advanced Oenophile" definitely caught my eye.
Whether you like to sip now and again, want to elevate your wine knowledge to the next level or would call yourself a bonafide oenophile (a lover or connoisseur of wine), this book by Denman Moody, who has spent more than three decades reviewing and critiquing wine--including as a wine journalist, editor and wine consultant and as the founder of Moody's Wine Review quarterly in the late 1970s--is for you.
In addition to the black-and-white facts--regions, varietals, etc.--the book also encompasses a wide array of practical information and insights in an educational and entertaining way. Readers will also find wine recommendations for every budget, pairing wine with food and a handful of articles and chapters written by experts in their respective fields.
According to Moody, "While it seems like my book is more appropriate for those who are already into wine, there is plenty of information for novice wine drinkers who want to enjoy a fine bottle of wine. My book shows them how to do that without having to go to Bordeaux or Napa Valley every time."
"The Advanced Oenophile" is available at Amazon.com or through the author by emailing denmanmoody@gmail.com.
Get your kicks on...I-95!
Yep, Interstate 95. As the nation's longest north-south interstate traversing 1,925 miles and 15 states, and "hosting" an estimated 565 million long-distance trips in excess of 100 miles, I-95 may just be one of the country's most undervalued and underappreciated highways.