Youth and workers unite to build a better America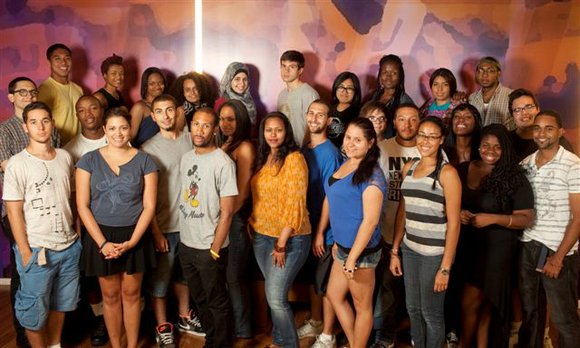 The youth brigade exposes us to "a history that has been virtually denied us," said the program's coordinator, Jason Javier.
Collectively, we've absorbed so much from this experience. On the field we've worked on campaigns to raise the minimum wage, supported locked-out Con Ed workers and organized low-wage airport workers. The door knocking, phone banking, campaigning, leafleting and protesting has been nothing short of exhilarating.
"There's something very powerful about bringing a few loud voices to a quiet crowd," intern Nicole Sabas said. "At the protest of the Con Ed lockout, when our brigade arrived and started making noise, it was incredibly moving to see the workers join in chanting with us."
Our experience has drastically shifted our views of this once seemingly esoteric entity--the union. Now when asked what comes to mind when we think of unions, we understand that a union is a group of workers coming together to collectively exercise their power for better conditions. And at 32BJ, this is not limited to members, but to workers everywhere. 32BJ is "faceless and ageless" in its transcendence of demography and culture, brigade member Kiarra Osorio said.
Intern Evangeline Byars said, "We are at the brink of some form of a revolution to unlearn apathy, to galvanize our minds, ask questions and demand a breakdown and reform of the work system. This internship has fostered a sense of doing something about that."
We are going to take what we have gained back to our campuses and communities. Just as too many workers are afraid of their employers, too many students are intimidated by their campus boards of directors. We are all in the same fight. This brigade has taught us how to stand together in solidarity with workers and unions to build a better America for us all.
Written in collaboration with other members of the 32BJ Youth Brigade of 2012.