Esperanza Spalding Aims to Free the Slaves and the CULTURE CRASHERS Debut
Souleo | 8/20/2012, 1:03 p.m.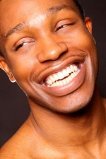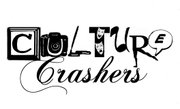 Esperanza Spalding
. During her VIP World Tour dress r
ehearsal she previewed her set list for her upcoming tour and plans to donate tour merchandise sales to the organization
Free the Slaves
, in an effort to help eradicate modern slavery. For Spalding it's all about using her buzz wisely."We are going to squeeze every juice we can out of this hype while we have it," she says. "There are more slaves today than there ever were and that's shocking. Free the Slaves works with the community to break the cycles of poverty so they have options and don't fall back into slavery."Although
Spalding
has no scheduled tour dates to pass through Harlem, individuals can still donate to the cause
here
.While he may not be lending his name to fighting slavery, iconic vocalist,
Jeffrey Osborne
is supporting the rebranding efforts of the legendary Soul Train brand.
Osborne
joins a stellar line-up which includes
Patti LaBelle
,
The O'Jays
and more to kick off the first ever
Soul Train Cruise
in February 2013. Taking a cue from the reinvention of Soul Train,
Osborne
revealed plans to release his first ever collection of jazz standards. For the covers album he is collaborating with the legendary
George Duke
and expects to have it released before year's end."
George Duke
and I are slated to do a project of jazz standards like 'My Funny Valentine' and 'When I Fall in Love.' I've always wanted to do that my whole career. Most times companies wanted original material but I can do what I want to do now," he says.It's all about giving the youth opportunity to do exactly as they wish through
CULTURE CRASHERS
, the youth initiative created by Souleo Enterprises, LLC (full disclosure: that's me) and presented in partnership with the Harlem Arts Alliance. The project mentors youth in all creative areas and then books them as opening and intermission acts for various venues throughout the New York City area.
CULTURE CRASHERS
made their debut this past week at the Harlem Arts Alliance's Quarterly Evening Meeting and received high praise for their performances which included 17-year-old jazz guitarist and singer-songwriter,
Solomon Hicks
, 14-year-old playwright, actor and visual artist,
Aliou Abdussami
and 15-year-old musical theatre performer,
Georgie Exinord
.Attendees were so impressed that the cast of the hit off-Broadway play "
Black Angels Over Tuskegee
," invited
Abdussami
for a backstage meet-and-greet and all of the
CULTURE CRASHERS
received booking offers on the spot to perform at several upcoming events. Overall it was an inspiring start for a program just barely 2 months in existence.
CULTURE CRASHERS
is currently holding auditions to enroll more youth; seeking the support of rotating mentors to donate whatever time they can give; as well as venues/events interested in booking the youth for opening or intermission performances. The mission is to provide youth with a platform like
Spalding
to promote a cause and like
Osborne
to have the opportunity to follow their true passion.
Souleo Enterprises, LLC is the umbrella company that creates and produces entertaining, empowering and informative media and philanthropic projects by founder, Souleo.
This article is courtesy of our partner The Harlem Arts Alliance
****
The Harlem Arts Alliance is a not for profit arts service organization celebrating 10 years of service to a prestigious list of members such as the Apollo Theater, the Greater Harlem Chamber of Commerce, Columbia University, Harlem Stage (Aaron Davis Hall) and over 850 more cultural/arts institutions and individuals. The weekly column, Harlem Arts Alliance Presents: On the "A" w/Souleo, covers the intersection of the arts, culture and entertainment in Harlem and the greater NYC area.For more information on HAA please visit:
www.harlemaa.org
For more information on Souleo please visit:
www.souleouniverse.com