Bentonville: A true American city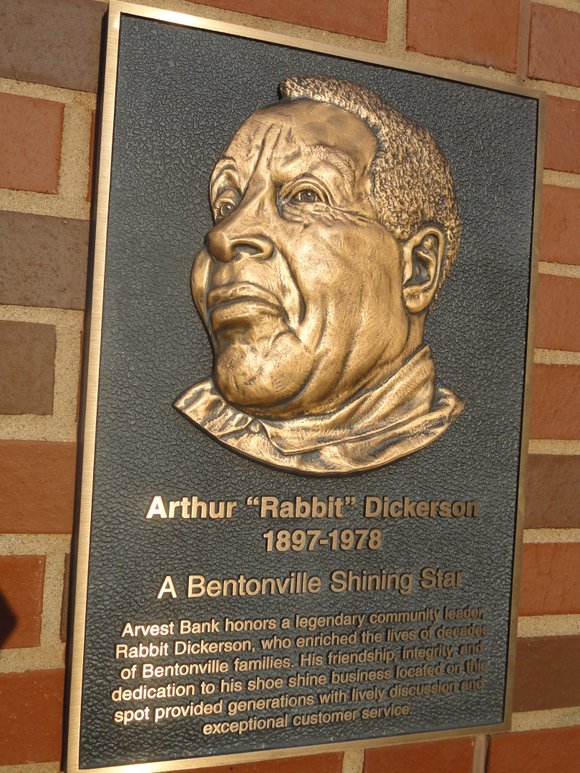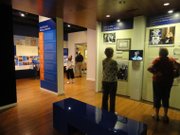 (Lysa Allman-Baldwin photos)
African-American Arthur "Rabbit" Dickerson owned and operated his own shoeshine business in Bentonville. (Arthur Dickerson.jpg)In the first part of this travel series, we had just dipped our toe into the city of Bentonville, Ark., situated in Northwest Arkansas approximately 110 miles from Tulsa, Okla., 216 miles from Little Rock, Ark., and 235 miles from Kansas City, Mo.
The impetus was to explore the new Crystal Bridges Museum of American Art, an architectural and artistic masterpiece that has already joined the echelons of the most significant museums in the world. Although this new "Cinderella attraction" is what is drawing people who may never have heard of Bentonville here, once you arrive, you realize that there is a fascinating history that makes it one of the most unique cities in the country.
I was fortunate enough to sit down with historian Monte Harris, a fifth generation denizen who is also the author of "Images of America: Bentonville." She gave me a brief overview of the city's history, starting with its establishment as a settlement in 1836, the same year that Arkansas achieved statehood. I think this snippet from the book sums up its early roots best:
"From the beginning, Bentonville was the center of county government, attracting an ever-increasing population of prosperous-minded merchants, attorneys, real estate speculators and their families. They served as town and county officials and built Bentonville's first homes, offices, commercial establishments, churches and schools. After suffering through the Civil War, several experienced merchants rebuilt, and once again, the businesses of the Bentonville Square flourished."
Among those early citizens was African-American Arthur "Rabbit" Dickerson, who was born here in 1897, who earned his nickname from the speed in which he did his chores as a kid. Dickerson went on to own and operate his own shoeshine business, was highly respected for his worth ethic--he worked until age 81--and was known and loved around town. Sometime after his death in 1978, the city honored him with a plaque mounted outside of the building of his last business location on Main Street near the town square, and every year there is an award given in his name.
According to Harris, that early entrepreneurial spirit of Dickerson and so many others of the day has been the lifeblood of the city ever since, helping it to not only survive but thrive, including through the Civil War and both World Wars.
And then came Walmart, which changed everything.
Family, country and love of others
The story of Walmart is really that of a family inextricably woven into the fabric of the culture here. To grasp how this all fits together, be sure to visit the Walmart Visitor Center, situated befittingly inside Walton's 5&10, the first business opened by Sam Walton in 1950, the same year he and his family moved here.
From the outside and just inside of the doors, it looks somewhat like it did back in the day--a quaint, classic five and dime offering a handful of retro souvenir items, a cafe selling beverages, candy and snacks and a large photo mural of the town's beloved "Sam."