Bentonville: A true American city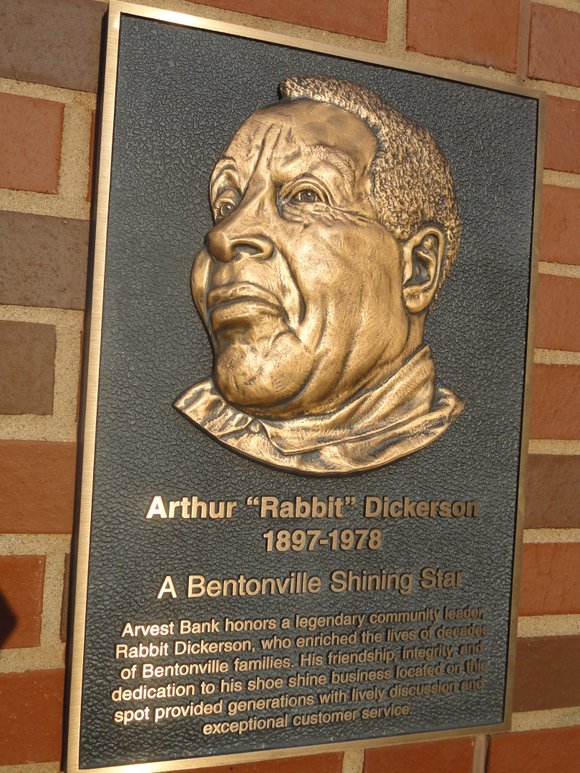 However, just beyond the counter is an expansive museum possessing a wealth of interactive displays and numerous historical memorabilia collections that chronicle the company--whose global headquarters is located here in town--and the people who live and have breathed it since its founding.
A good start here is the Sam Walton Theatre for a short film detailing Walton's life, loves, work and philanthropy, which really provides a much more in-depth, behind-the-scenes look into this global phenomenon that, sadly, is often portrayed in a negative light in the media.
The multi-room gallery exhibits here are engaging and interactive, including artifact pull-out drawers--made with handles from old Walmart shopping carts!--timelines, newspaper and magazine features, Walmart products past and present, family history, the start of the Sam's Club stores, their worldwide philanthropic efforts and more.
Two of the most popular exhibits are Walton's office, depicted as it was when he died in 1992, and his beloved red 1979 Ford F-150 truck, which he drove every day until his passing. The underlying theme of the center is the great emphasis placed on the people, not just Walton and his family, behind Walmart's success.
And that is really the story of Bentonville, a town that, through perseverance, hard work and a billion-dollar enterprise, made a name for itself but remained humble and down-to-earth. This was evident in not only the way Walton and his family lived, but the residents as well. In fact, today, Northwest Arkansas has the highest number of millionaires--an estimated 10,000 of them--per capita in the United States, yet, flashy cars, clothing and homes--some of these millionaires still live in the same homes they bought back in the 1960s and 1970s--are the exception, not the norm.
This underlying appreciation of what's important in life--the people--is one of the most charming aspects of living or visiting Bentonville.
A little slice of Americana
Bentonville's quaint downtown square still has the look and feel of a slice of small town America. Here, you will find a bevy of restaurants, boutique shops, a market, bike shop, coffee houses, the Convention and Visitors Bureau and Chamber offices, galleries and the like all centered around a beautiful park blooming most of the year with multihued flowers, lush plants, inviting benches and open green space.
Numerous historic and family attractions can be found within a few miles of the square, such as Compton Gardens and Conference Center, named after Dr. Neil Compton, a noted Bentonville physician, writer, photographer and founder of the Ozark Society. The Conference Center is his remodeled home and the 6.5-acre garden features beautiful native and woodland plants, flowers and trees.
The Peel Mansion Museum and Historic Gardens, built in 1875 in the Italianate villa style by Colonel Samuel West Peel, is highlighted by authentic antiquities and artifacts of the era. The Museum of Native American History depicts the changing lives of America's first inhabitants through six different time periods, and some of the artifacts here date back some 14,000 years. These are just a few of the many historic and interesting sites and attractions in and around Bentonville.
Next up: where to sip, chew and savor a taste of the city!
Resource List
Bentonville Convention & Visitors Bureau: 479-271-9153, www.bentonville.org
Compton Gardens: 479-254-3870, http://comptongardens.org/compton/index.htm
Museum of Native American History: 479-273-2456, www.museumofnativeamericanhistory.com
Peel Mansion Museum and Historic Gardens: 479-273-9664, www.peelmansion.org/peel/index.htm
Walmart Visitor Center: 479-273-1329, www.walmartstores.com/visitorscenter