Cermignano set on building a winning women's hoops program at Wagner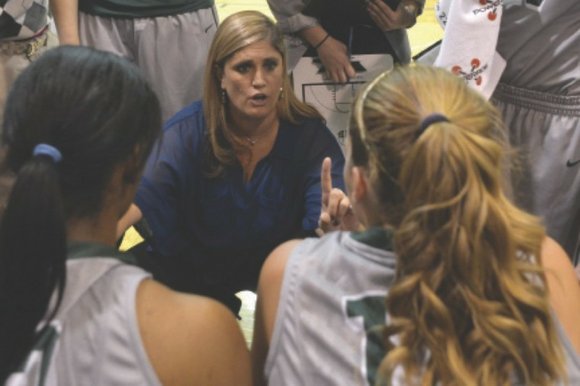 "One thing I bring is that I've been part of successful programs and successful teams that have won at different levels. I really feel that's the missing ingredient. We have all the lines of support we need. It's a great environment. We have the pieces," said Lisa Cermignano in her first season as head women's basketball coach at Wagner College.
This is Cermignano's first head coaching position, but she's served as an assistant at such high profile schools as George Washington, Maryland, Vanderbilt and Illinois. Not only a student of the game, she's also learned from the best coaches how to run a program and inspire student-athletes. One of the ways Cermignano is spurring the Seahawks to greater heights is by having them play tough opponents during pre-conference action, including several Big East teams.
"If you want to be the best, you've got to play the best," said Cermignano. "I believe in order to prepare for our conference play, we need to go out and gain those experiences against teams that are in a different strength of conference than we're used to. You can only teach so much, say so much and drill so much. They actually have to go out and understand what you're trying to express to them."
Creating a winning program at Wagner is not going to happen overnight. Cermignano said she embraces a challenge, and while her student-athletes would love to see instant success, she knows it will take time to not only develop the skills, but also a winning mentality. "Recruiting is a huge part of it," she said. "Sometimes it can change the culture a little quicker than you expected."
Clearly, some talented players from the area agree, and earlier this month, Wagner announced the signing of five highly regarded players who've committed for next year, including Shakila Small, a 6-foot-3 forward from Brooklyn. At press time, the 1-4 Seahawks have a home game against Iona on Saturday. The players also continue to volunteer at various sites around Staten Island, which is still dealing with the aftermath of Superstorm Sandy.
"When you come to college, you're here to grow and develop as a person on and off the floor," Cermignano said. "As a coach and staff, it's important to teach them to put things in perspective."