Bed Stuy Volunteer Ambulance Corp fights DOH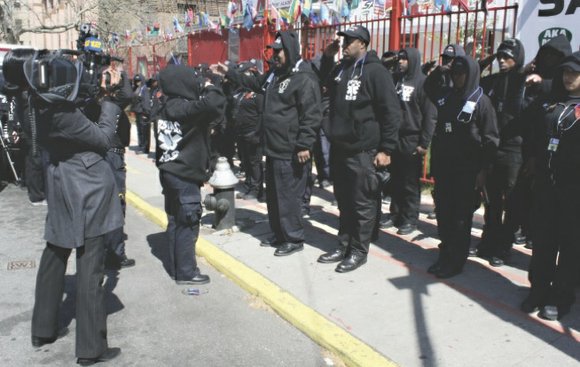 BSVAC Director Rudolph T. Muhammad told the AmNews that while he is in recovery now, Robinson was admitted to Presbyterian Hospital in October due to complications related to diabetes. "While on the table, Rocky flatlined for a period of time. However, he was successfully resuscitated."
Robinson is a beloved fixture in Bed-Stuy, helping hundreds of thousands over the years toward careers in public health. Outside of the neighborhood, he was the one who sent dozens of Bed Stuy-trained BSVAC medics to Haiti in the wake of the 2010 earthquake and helped save lives. During Sandy's aftermath, BSVAC has been out to Red Hook and Far Rockaway.
Robinson has trained thousands of everyday people to become EMTs or to work as EMS. He has the gratitude of this army now as he makes his case to the DOH.
"How many of you have done a tour, stayed all night or all weekend at BSVAC?" asked McQueen. "If you have, it has been your home, too. The commander has given a place where people from different backgrounds can come learn, teach and, best of all, save lives. This man, for the past 24 years, has given the Bed-Stuy community an army of lifesavers, for whom you won't have to call 911.
"We hear the calls of distress and we are on the way. Come on people. Who are we? Family. There is a war going on, and if you don't choose a side, one will be chosen for you."
McQueen concluded, "If Bed Stuy Volunteer Ambulance Corp has had any sort of positive impact on your life, please write a letter saying how you feel about this organization and send it to the New York State Department of Health Bureau of EMS at 875 Central Ave., Albany, N.Y., 12206-1388."
For more information, visit bsvac.org or call 718-453-4617.