Sandy relief efforts need less goods, more bodies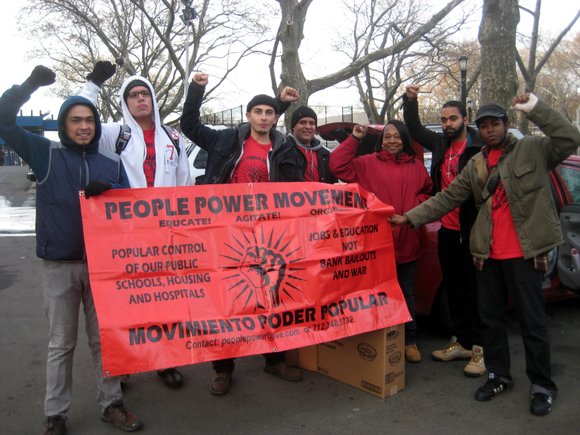 "These economic and geographic factors motivate us and our congressional delegations to make a mutual, nonpartisan commitment to bringing the appropriate federal aid back to our states as expeditiously as possible. Our message to all people is the same: We need the full funding for our aid to arrive, hopefully before the end of the year. We are sure that we will require more aid in the future, but we need this full commitment now."
Yet, community groups like PPM-MPP and PSP have not been bound by governmental red tape, nor have they been waiting for federal aid. Instead, both have determined to dive into the epicenter of the relief effort without any aid except that which comes from individuals or nonprofit organizations.
However, both Olugbala and Torres admit that their efforts could use a boost of more support from concerned community members. How can you help? Both say a phone call would be a start, and volunteering your free time would make a world of difference.
"Right now it's about organizing these people to be able to stabilize themselves. The people in Coney Island are still struggling, but the people in Red Hook have already decided to form their own organization aside from NYCHA. It will be hard, but to be honest, many of the issues plaguing people in public housing were happening before Sandy hit. People who want to help should call us, and depending on if they can help volunteer or only provide us with money or goods, we can direct them further."
Olugbala, echoing Torres, said, "People may not believe this, but we have more goods than people that can give them out. We have enough goods that can be given out daily, but because of the limited manpower we have, we can only keep our efforts up once a week."
To reach the People Power Movement-
Movimiento Poder Popular, call 646-696-8485, and to reach the People's Survivor Program, call 212-650-5008.