A Q&A with 'Rise of the Guardians' director Peter Ramsey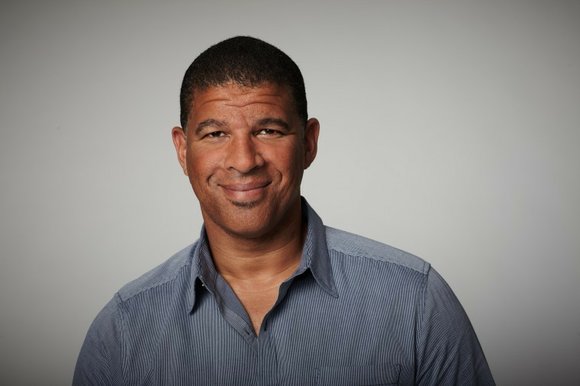 As I took a stroll on Thanksgiving morning, a furry creature crossed my path, but it did not run; this creature hopped. I blinked as I realized I was looking at a woman who was walking her bunny and--with the other hand--checking the showtimes posted for "Rise of the Guardians." This is Harlem, so I don't need to make anything up; it just unfolds, and I report.
As quick as that nervous bunny, I sent a text to PR legend Anna Fuson to remind her that I wanted to interview the movie's director Peter Ramsey. It was the Harlem bunny connection.
There are many factors that make "Rise of the Guardians" a solid holiday choice. I was hooked when I learned that Ramsey added tattoos to the Santa Claus character.
It was only after reading the DreamWorks production notes that I learned Ramsey was African-American. Twenty years of movie training as a storyboard artist on such iconic films as "Minority Report," "Men in Black," "Independence Day" and "Fight Club" gave him the solid foundation to tell stories, one powerful image at a time.
AmNews: I saw a bunny in Harlem. There is a connection, Peter, wait. Bunny, your film, and the fact that you are the first African-American filmmaker to direct a major, big-budget, CG-animated motion picture. Harlem. Did you plan to make history?
Peter Ramsey: No, but I did have a master plan, 20 years in the making. I started in live action long before there was a Spike or Singleton. I grew up in Los Angeles, which is the heart of the industry, and I thought that movies fell out of the sky, fully made, since I did not see people like myself in them, let alone making them.
Not many people outside of the industry know your brilliant work as a storyboard artist nor do they know how closely you work with each film director. Personally, I was blown away by your storyboard work on David Fincher's "Fight Club," and it remains one of my favorite cinematic experiences.
Thank you. Yes, I've worked on some great films, and I learned something lasting on each one and something I cherish from each director.
Gotcha. Let's pretend this is the Academy Awards; name your top three directors, please.
Francis Ford Coppola, Ang Lee and the late Alan J. Pakula. I can't forget David Fincher and Spike Jonze.
That's five. The message in the film goes beyond just family and friendly fun. It's about hope and the power of faith. So, what is it like being a Guardian?
That is a good question. It's like being a good parent. You want the best for your children, and you are willing to share, give and fight for their happiness and their future. Fear does not win when love stands strong.
I am faith in perpetual action. I think I got the message, but humor me. What are you trying to say to us, Guardian?
I want children to know the power of their imagination. You must hope and dream, because they are real. What you dream can come true.