Mariette Monpierre's 'Elza' tackles Caribbean family issues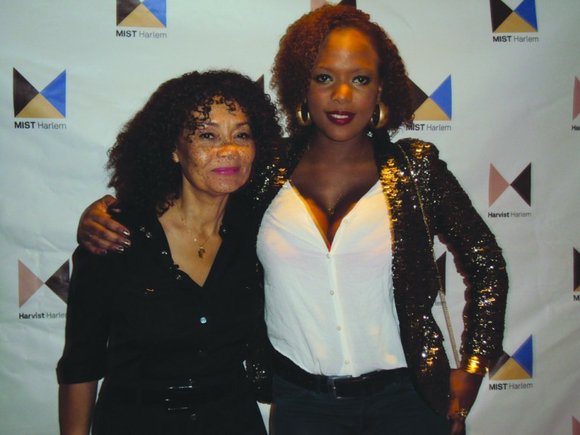 These are some the ambiguities and contradictions that Monpierre deftly tackles in a very imaginative way for Elza to experience her father up-close. She also gets to meet his immediate family and see all their prejudices and dysfunctions.
What is it about the father that has caused every member of his family to be dysfunctional? Perhaps the answer is to be found in this underlying premise, addressed by Monpierre, who states: "It is reported that 50 percent of African-American and Caribbean children are estranged from their fathers. A shocking number, given that in many cases these fathers are alive and have simply neglected their responsibility to their families. Is it a coincidence that in most cases these communities have a history of slavery wherein the father was taken from his family unit and used as a breeder?"
For anyone interested in answers to this noteworthy question, Monpierre's "Elza" is a vital film to see. It is sure to spark thoughtful dialogue, provide insight and generate hope for the present and future generations of fatherless children. It is also a film to unveil a topic that though very prevalent in the Caribbean has remained hush-hush for far too long.
Everybody will enjoy "Elza," winner of four film festivals. With its memorable cast, the film's two leads are fantastic. Roumillac embraces her role with honesty. There is a natural sensuality about her, while at the same time she exudes an innocence that is a breath of fresh air. Le Sage's portrayal of a selfish, ruthless man is compelling, yet his vulnerability is equally gripping.
"Elza" is a dazzling jewel that must be seen, chatted up, tweeted about and supported. It is an absolute winner! And the icing on the cake is seeing it at MIST Harlem, the first minority-owned entertainment center in the country, which consists of a multiplex movie theater and restaurant in a $21 million, 20,000-square-foot facility.
For more information on "Elza," watch the trailer on YouTube or visit the official website at www.elzathemovie.com. For showtimes and ticket information, visit www.myimagestudios.com/home.