Imhotep's guide to black events Dec 13-19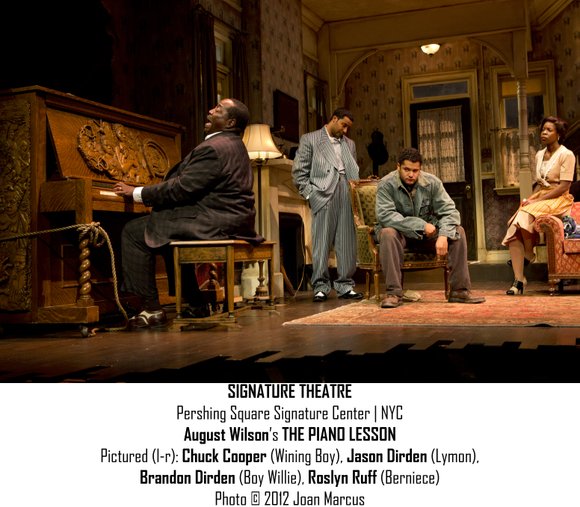 Greetings! Hard to believe we have come to the end of the year, and Kwanzaa and Christmas are around the corner! Our congratulations to our sista, the PR queen from "The Rockaways," April Silver, whose Akila Worksongs celebrates "Elevating 20 Years of Arts and Activism, Live!" It will be an afternoon of spoken word, live music, drama and dance! The event takes place Sunday, Dec. 16, at 2:30 p.m. in Baruch Performing Arts Center, 55 Lexington Ave., enter on East 25th Street between Lexington and Third avenues. For general info, call 718-756-8501 or go to akilaworksongs.com.
Hurricane Sandy
Rep. Gregory Meeks' office has compiled a great deal of valuable information on a wide range of post-Sandy services available and is providing important info on the Rapid Response Program. Contact Meeks at 718-725-6000 or visit him online at www.meeks.house.gov.
Apply for FEMA assistance 24 hours a day, seven days a week by calling the toll-free registration number at 1-800-621-FEMA (3362). If you have a speech disability or hearing loss and use a TTY, call 1-800-462-7585 directly; if you use 711 or Video Relay Service (VRS), call 1-800-621-3362. You may also register online at www.DisasterAssistance.gov.
Activist and author Kevin Powell and April Silver of Akila Worksongs have done vital work on organizing critical info and services. Text sandy411 to 33233 for updates, relief and resources or visit www.kevinpowell.net/blog/2012/11/new-york-post-hurricane-sandy-inforesources.
Theater
The world famous Apollo Theater presents a full calendar this month for the holiday season, including comedian Chris Tucker, the Coca-Cola Winter Wonderland, Sweet Honey in the Rock and our annual Kwanzaa Celebration. For more schedule information, go to www.apollotheater.org.
"The Resurrection of Alice," written and performed by Perri Gaffney, directed by Jackie Alexander. Arranged marriages are practiced among many cultures around the world, but surprisingly, through the mid-20th century, young girls in the United States found themselves in arranged marriages to men who were usually pillars in the community and financially comfortable, yet old enough to be grandfathers. Now through Tuesday, Dec. 18, at the Billie Holiday Theatre at Restoration Plaza, N.Y. Call 718-636-0918 or 718-636-0919 for tickets or visit www.billieholiday.org for more info.
"The Piano Lesson," directed by the brilliant Rueben Santiago Hudson. The Pulitzer Prize winner August Wilson's epic century cycle saga set in Pittsburgh's Hill District in 1936, featuring the Charles family and a battle over surroundings and a shared legacy ... an antique piano. Signature Theatre at the Pershing Square Signature Center, 480 W. 42nd St., between Ninth and 10th avenues. Extended through Jan. 13. Call the box office at 212-244-7529. For groups of 10 or more, call 646-388-8113 or visit www.signaturetheatre.com.
"Fried Chicken and Latkes" features Rain Pryor, daughter of late comedic genius Richard Pryor, as she stands on her own with a solo show that includes a "parade of friends, relatives and tormentors," plus impressions of her dad and the reveal of a surprisingly strong singing voice. Actors Temple Theatre at Congregation Ezrath Israel, 339 W. 47th St. The show has an open run. For ticket information, call Telecharge at 800-432-7250 or 212-239-6200 or visit http://www.telecharge.com.
"Tar Baby," featuring Desiree Burch. It took over 200 years to build race relations in America, but it will take international performer and comedian Burch under two hours to dismantle them. "Tar Baby" is the story of America's infamous Black and white love affair, from shotgun weddings to "post-racial" open relationships. Drawing on folktales, history and autobiography, Burch speaks to the growing majority of minority experiences in America. DR2 Theatre, 103 E. 15th St. The preview date is Jan. 5, with the show running Jan. 8-19. For ticket information, call Telecharge at 800-432-7250 or 212-239-6200 or visit www.telecharge.com.