On a Holland America cruise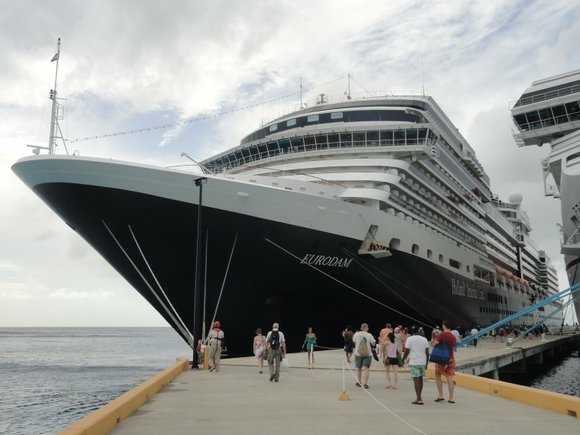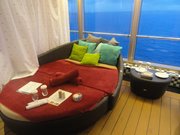 Cruising is an experience like none other. The tangible benefits are numerous--a wealth of activities, onboard duty-free shopping, 24-hour dining, entertaining shows, fitness centers and spas, dance venues, casinos, comfortable staterooms and crews that tend to your every need and desire.
Appealing to a wide range of lifestyles and budgets, cruises are an outstanding value for the money and sail to some of the world's most exciting destinations. Some lines also offer themed cruises tailored toward families, singles, gays and lesbians, jazz or gospel lovers, weekend athletes and everyone and everything in between.
So grab your passport, wide brim hat, swimsuit, sunscreen and sense of adventure, and let's hit the port!
A commitment to excellence since 1873
For this particular voyage, I sailed with Holland America, founded in 1873 as the Netherlands-America Steamship Company, a shipping and passenger line headquartered in Rotterdam. At that time, its passenger voyages carried immigrants from Europe to the U.S.
Today, the company--now called Holland America Line--has a fleet of 15 elegant, mid-size ships and more than 500 cruises to 350 ports in over 100 countries, territories and dependencies.
Guests can visit amazing ports of call in Australia, Europe, the Amazon, South America, Antarctica, Alaska, the Caribbean, the Panama Canal, Asia, Mexico and New Zealand on two- to 110-day itineraries, the latter as part of their extended Grand Voyages.
The accolades for Holland America are numerous, including being the highest-rated premium cruise line by both Travel + Leisure World's Best Awards and Conde Nast Traveler Readers' Choice Awards; Best Overall Cruise Value for 19 consecutive years by the World Ocean & Cruise Liner Society; Best Cabins by the Cruise Critic U.S. Editors' Picks Awards; Best Shore Excursions by the Porthole Cruise magazine Editor-in-Chief Award; and among the Best Cruise Ship Spas by the 2012 Cruise Critic UK Cruisers' Choice Awards, just to name a few.
Holland America has also been recognized for outstanding environmental standards throughout every aspect of the ships' operations. Additionally, the company places great emphasis on collective social responsibility, including donating to charitable organizations worldwide through their Ship to Shelter program, which collects valuable and reusable goods from ships for donation to charities serving people in need, their "On Deck for the Cure" shipboard walks benefiting Susan G. Komen for the Cure, disaster relief donations and other initiatives.
The Ms Eurodam
Our Eastern Caribbean adventure was aboard the ms Eurodam (departing from Fort Lauderdale, Fla.), whose maiden voyage in 2008 marked the release of their new Signature-class ships, featuring state-of-the-art navigation and safety systems.
At 936 feet, weighing 86,273 gross tons, a passenger capacity of 2,104 with a crew of 929 and a maximum speed of 23.9 knots, the Eurodam is a sophisticated mid-sized ship spanning 11 passenger decks. The beauty of the ship is just stunning inside and out, every area possessing its own unique, architecturally spectacular "venue" staffed with professional, seasoned crewmembers who strive to make your every experience a memorable one.
Now offered on the ...
The Eurodam has fantastic features on every deck. Among them are the Crow's Nest on the Navigation Deck (Deck 11), a quiet, spacious, relaxing retreat with an extensive library, board games, bar, several comfortable seating areas and leather recliners in which to enjoy sweeping 270 degree views.