Once a Panther, always a Panther: Brother Shep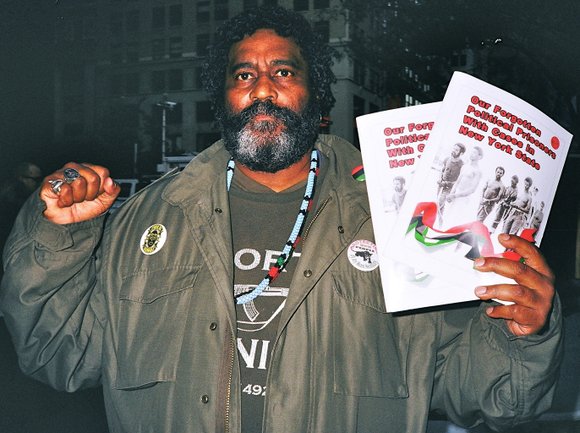 Brother Shep's mission is far from over, as his journey continues with his involvement in helping the community, from teaching youth to helping feed and clothe adults who are struggling in the current economy. These are prime examples, he said, of the need to keep going and a true testament to the traditional community involvement that goes back to the Panthers' free breakfast for children programs.
He looked around the crowd of people receiving clothes and shared a story. "I remember my mom asking me what I wanted to be when I grew up, and I said, 'A cowboy.' She said, 'Boy, there is no more cowboys.' When I was working with Vision Quest, they had a unique program based on Native American philosophy to take teenagers who were in trouble and teach them how to build a teepee and tent and drive a wagon. We traveled from Pennsylvania to Texas, and we did this by wagon-you see a lot going four miles per hour," he laughed.
"I had a picture of me taken while I was sitting in a wagon with a hat on and sent it back to my mom, saying, 'Here I am,'" a reminder of his cowboy wishes from childhood. As a Black man in America, Brother Shep may not have been a cowboy in the Western sense, but in New York, he proves once a Panther, always a Panther, and that is just as heroic.
To inquire about any of the programs Brother Shep works with or to donate food or clothing for future drives, call (212) 650-5008 or email Panthershepcat@aol.com.