Stevie Wonder, Whitney Houston & Beyonce are Celebrated with Special Events Harlem Arts Alliance Presents: On the "A" w/Souleo
Souleo | 12/26/2012, 2:22 p.m.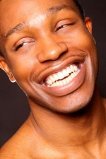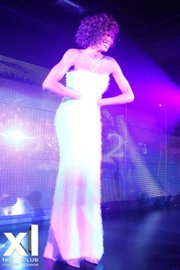 When one curtain comes down, another one rises. That's the motto for Felix Rojas, founder of Reel Players and Poets Club, whose successful off-Broadway show, "Growing Up Gonzales," ends its run on June 30th at The Jan Hus Playhouse. "The show is ending because I believe this team has taken the show as far as it could," he says. "We have reached a point in the calendar year where theater in general struggles. Shows with more resources than us begin to spend big bucks on marketing and advertising and give theatergoers strong incentives to go see their show. Unfortunately we don't have the resources to compete." Still Rojas is proud of the show's achievements and promises a major exclusive announcement is soon to come. "The show did what we wanted it to do. It put actor Andres Chulisi Rodriguez back on the map and it put me right in the mix as a writer, director, and producer. There are deals in the works that I cannot discuss now but this is not the end of Gonzales, it's the beginning."
Independent theatre of color such as New Heritage Theatre Group and the National Black Theatre received support this past Monday. Project1Voice, in association with the Gerald W. Lynch Theater at John Jay College held its second annual "1 VOICE, 1 PLAY, 1 DAY," benefit performance which raises funds for such aforementioned theatre groups. Renowned director Walter Dallas, Tony Award winners Chuck Cooper,Lillias White, and Adriane Lenox brought the powerful work "The Amen Corner," by author, playwright and activist James Baldwin to life.You would think there isn't much life to be had under an overhead train line but Chef John Colon, proprietor of La Bodega Gourmet and Dimitri Gatanas, chief designer of the Urban Garden Center are ready to dispel that notion. Chef Colon and Gatanas have teamed up to launch artistic programming under the Metro North line with their June 30th poetry and open-mic kickoff event from 6-9pm at 116th St & Park Ave. in New York City. "It is experimental. We want to use the space under the train and create a magical atmosphere for local East Harlemites who want to showcase their art," says Chef Colon.So what do you get when you place 250 children on a stage and play the catalog of Stevie Wonder? You get the National Dance Institute's "Inner Visions: A Celebration of Stevie Wonder" which was held at the LaGuardia High School Concert Hall. The joy-filled performance of music and dance celebrated the iconic Wonder through original choreography set to classics including "Sir Duke," "Signed, Sealed, Delivered," and "Overjoyed."Wonder isn't the only legend receiving a tribute this week. At the New York Public Library, Souleo Enterprises, LLC presents "Love Thy Diva: Whitney Houston & Beyonce." The event features Houston impersonator, Tyra A. Ross and Beyonce impersonator, Charley Marie discussing what these divas represent to the LGBT community. Plus Marie will perform live to a Beyonce hit. BET.com editor and radio personality, Clay Cane moderates and MSNBC political analyst, Edward Wyckoff Williams also joins the panel. Now it's pretty safe to say that Houston never lip-synced but that doesn't mean that you can't. At Webster Library, legendary drag entertainer, John Epperson, Lypsinka's Maid presents an interactive lip-syncing workshop which just may convince you that lip-syncing is an art form all its own. And don't worry the curtains will stay up.Souleo Enterprises, LLC is the umbrella company that creates and produces entertaining, empowering and informative media and philanthropic projects by founder, Souleo.This article is courtesy of our partner The Harlem Arts Alliance****The Harlem Arts Alliance is a not for profit arts service organization celebrating 10 years of service to a prestigious list of members such as the Apollo Theater, the Greater Harlem Chamber of Commerce, Columbia University, Harlem Stage (Aaron Davis Hall) and over 850 more cultural/arts institutions and individuals. The weekly column, Harlem Arts Alliance Presents: On the "A" w/Souleo, covers the intersection of the arts, culture and entertainment in Harlem and the greater NYC area.For more information on HAA please visit: www.harlemaa.orgFor more information on Souleo please visit: www.souleouniverse.com