Suicide puts spotlight on bullying in the 'hood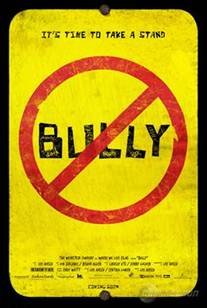 Shock and dismay are still being felt after 12-year-old East Harlem resident Joel Morales committed suicide by hanging himself in his home as a result of being bullied.
While the issue of bullying has been a hot topic in recent years, the face of the resulting suicides have been of suburban white teens. Morales' death now puts the issue in the spotlight in urban communities and among people of color, where such bullying is often under-reported.
Reports indicate that Morales was bullied on a regular basis before he committed suicide. Kids taunted him because of the death of his own father, who also committed suicide. After he did not come home from school last Tuesday, Morales' mother gathered people to look for him before finding her son dead in the bathroom.
Money has been raised for Morales' funera,l which will take place this week. Donations were made by neighbors, classmates and the Boys and Girls Club. City Councilwoman Melissa Mark-Viverito said she is working to combat bullying in order to avoid another tragedy.
"In memory of Joel and in an effort to prevent another tragedy like this one from taking place, my office will work with our local schools and youth groups to send a message that bullying will not be tolerated in our community and that there is help out there for young people who are feeling overcome with pain," she said at a City Council meeting last week. "We need all of our youth to play a role, even if they are not the bullies or the ones being bullied."
Morales' bullying-related suicide is just one of several of Black and Latino youth. While headlines are often made about whites who take their own life as a result of bullying, little is heard about teens of color who deal with bullying.
A recent study by Ohio State University revealed that Black and Latino students who have high test scores are more likely to be harassed or teased at school. Students who don't conform to the so-called negative stereotypes that are often associated with youth of color can also be subjected to ridicule from peers.
Youth activist Willie Davis, who founded the anti-bullying organization Project Speak Up Now, said Black and Latino youth are bullied for being different in a number of ways, ranging from being overweight or mentally challenged to being suspected of being homosexual or even not joining gangs. He said city schools aren't doing enough and few are speaking up.
"If you are different, you are going to get picked on," he said. "Bullying is at an all-time high, to the point that kids are killing themselves, and it's not being recognized in the Black community."
Davis is the father of four children between the ages of 13 and 19 and says he has dealt with the issues of bullying first-hand. His teenage daughter was subjected to bullying by other girls and he says that while the bullies were suspended from school, his daughter and her bully were placed back in the same classroom.
Davis also said that last year, bullying ended tragically for the teenage son of a friend in Harlem who committed suicide by hanging himself in a closet after he was being beaten and bullied on a daily basis by other boys for his refusal to join a gang.
"This needs to stop," Davis said. "It's the kids who want to do something positive with their lives who get targeted. We need something in the community that speaks up for them."
Davis held an anti-bullying march last week from the Bronx to Harlem with a group of students. The march ended with a rally in Jackie Robinson Park.