'Django' is off the chain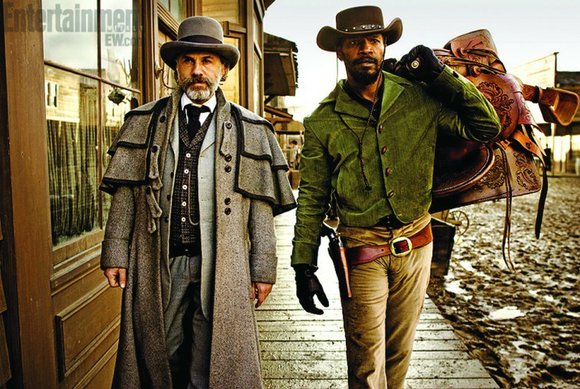 When Django arrives riding a horse, holding a gun and able to speak on his own behalf, Stephen is almost paralyzed with seething rage. Hate is a soft term to describe the combustible exchange and lethal sparks that surround Django and Stephen.
On performance, Foxx holds his own, going toe-to-toe with the near-flawless performance given by the artistically dexterous DiCaprio. His portrait of Calvin is over-the-top by careful design, and his fascination with Django is almost his undoing. The exaggerated mannerisms are not out of place in this warped world, where the masters pretend that they possess sophistication.
In terms of language, the N-word is bantered about like 114 times, which, in historical context, is sparse. How can you, in truth, craft a film about one of the ugliest chapters in the world's history and not use that tainted verbiage?
Washington's performance is luminous and her instrument in exceptional condition. Truly, she was born to her profession. Her simply lush performance assists Tarantino in creating an immediate emotional impact that, in my opinion, hasn't been as evident in past films.
"Django Unchained" is a bold blaxploitation/spaghetti western/love story about American slavery with a revenge-seeking hero who is not afraid to get dirty to exact his measure of justice on those who seek to continue oppression and genocide.
Quentin Tarantino keeps delivering superlative work, thus adding even more to his cinematic legacy. This time, the hero is Black from head to toe, and that's extremely fine in my opinion.