Young activist Imani Brown works to bring relief and comfort to those affected by Hurricane Sandy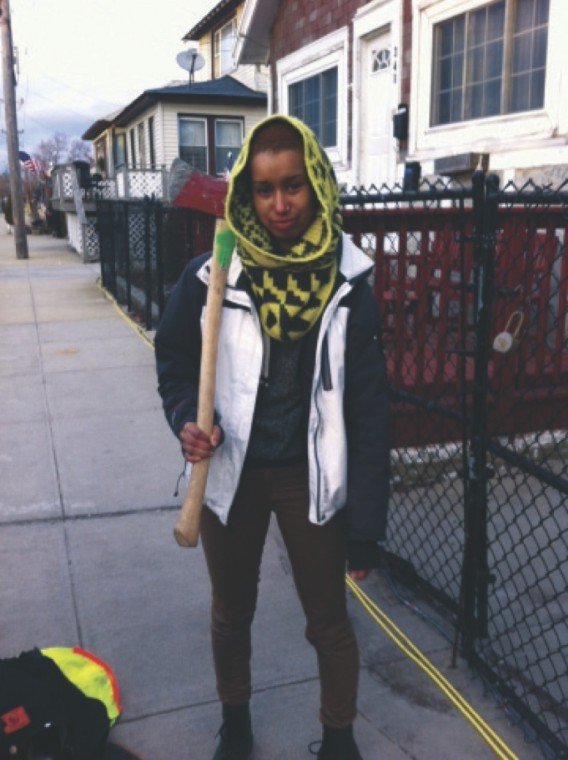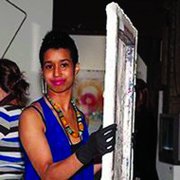 Hurricane Sandy devastated many New Yorkers, leaving them without electricity and running water, and even leaving some homeless. Activist Imani Brown is no stranger to that kind of tragedy.
"I've been in New York now for six years. I came here for college in 2006; I'm originally from New Orleans," says Brown. She moved to Washington, D.C., for her senior year of high school, after Hurricane Katrina ripped through her native city.
After graduating high school, she attended Columbia University, where she studied anthropology and visual arts, and she now works at the Judd Foundation.
"I kind of have this background in arts and activism," she says, adding that her focus in school was "studying the idea of art as a testimony for different experiences people go through in life."
Brown explains that activism is in her blood. "Both my mother and my father are long-time activists," she tells AmNews.
Her earliest memories of having an interest in political activism go back to her adolescent and teenage years in New Orleans--around the time of the first term of George W. Bush, the Sept.11 attacks and the war on terror that followed.
"My first real political likening was in 2000 during the first election, in the sixth grade," Brown says. Over the years, she became more politically involved in her hometown, and not without a price. "I lost a lot of friends when I started becoming active," she says.
Last year, Brown became active with the Occupy Wall Street movement, fighting against the 1 percent and injustices around the country and the world. Since Sandy struck, she has most recently been involved with the movement Occupy Sandy.
"I see Occupy Wall Street as having been training for Occupy Sandy," she says. "We learned all of these skills from Occupy Wall Street."
But she points out that Occupy Sandy bridges many gaps, because people of many different races and economic backgrounds were affected. "It's a network rather than an organization, certainty equally balanced between people who are occupiers and people who were never involved."
Brown adds that Occupy Sandy is a way to work on the concerns discussed in the Occupy Wall Street movement, saying it's "an opportunity to actualize what we were talking about."
The work that Brown does with Occupy Sandy is focused on connecting directly with the individuals affected by the disaster, by speaking to them and reaching out, as well as making sure they are fed nutritious meals and have shelter.
"We're not going there to assert our assumptions on them. We go and we talk to them. We want to make it as personal as possible," she said. She added that the main concern is to "restore human dignity."
Brown has been doing extensive work in Far Rockaway in Queens, where even before the hurricane many people of color were struggling.
"Far Rockaway has long been neglected and forgotten about," Brown says. "The communities were estranged from themselves. A lot of these communities were food deserts to begin with."