Young activist Imani Brown works to bring relief and comfort to those affected by Hurricane Sandy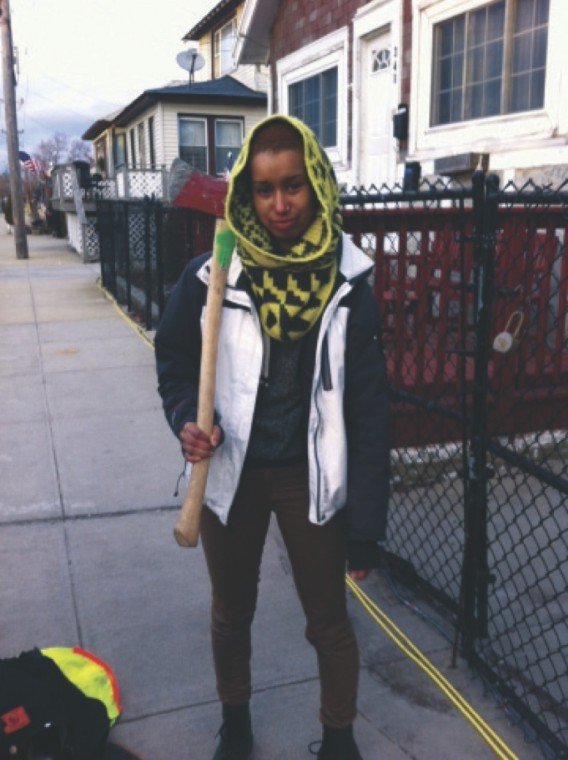 And though the purpose of Occupy Sandy is to create relief, a network and a haven for those affected by the hurricane, the activist in Brown notes that those are just the first steps to making a change. "Any disaster is inherently political," she says.
Many similarities between Brown's native New Orleans and Far Rockaway can be drawn. Brown says that not enough of a fight was put up to prevent the destruction of the housing projects in New Orleans and the ultimate fate of lifetime residents who were never able to return home. She does not want to see the same happen in Far Rockaway and stresses that hard work is ahead.
"We definitely have a need for a constant influx of new volunteers. There's going to have to be more organizing. We need more press," she says. "I know that this is going to be a 10-year recovery thing."
Brown says that community servants around the city have been extremely supportive and active, especially the NYPD and the Church of St. Luke and St. Matthew at 520 Clinton Ave. in Brooklyn.
Ultimately, Brown hopes to make the Far Rockaway community and other affected areas even better than before the hurricane.
"There's no public place in Far Rockaway. No place for the community to come together. I would love to bring some community space to Far Rockaway. I'd like to develop some sort of cultural center."
And while Brown has seen disasters first-hand and fights against continued political injustice, she is beginning to see the possibilities of change.
"I'm a cynic who aspires to be an optimist," she says. "The communities are finally coming together. That's really powerful."