Harlem School of the Arts keeps dreams alive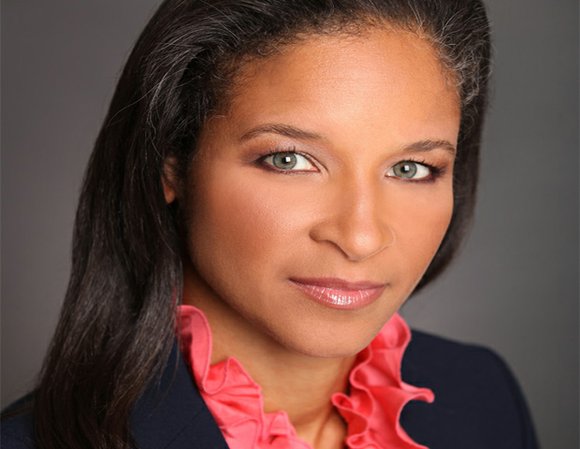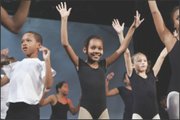 During a January open house at Harlem School of the Arts (HSA), an audience of adults and children gathered around a unique performance space and were introduced to some of the talented students in the music, dance, theater and visual arts programs.
Some of the children sat politely next to their parents while others, drawn to the stage like moths to a flame, sprawled on the floor almost at the performers' feet. One of the most impressive performances was by a piano and drum duo that breezed through several jazz numbers with an ease often seen in seasoned and older musicians. However, this pianist, a Stevie Wonder-like prodigy named Matthew Whitaker, was only 10 years old and his drummer, Dominique Gervais, was 13. They are shining examples of the hundreds of talented youngsters being nurtured at an institution that is currently experiencing a kind of rebirth thanks to a hard-working board of directors and a new president and CEO, Yvette L. Campbell.
Echoing HSA's vision of providing "our community's children with the training, encouragement, mentoring, visibility and support" needed to become "the next generation of world-class artists, professional achievers and great community citizens," Campbell said, "My goal is to reach every kid in our ZIP code and expand out from there so that everyone in the community knows we're here."
During an interview following the open house, Campbell, 45, ticked off the milestones of a unique journey that led her to take the helm of HSA one year ago. Her background includes years dancing with the Alvin Ailey Repertory Ensemble followed by launching and heading up the Ailey Extension Program. Her belief in the impact of the arts on a child's developmental growth is palpable. She has often cited a study by the President's Committee on Arts and Humanities' showing that the arts boosts "low-income students'" academic achievement to a level equal to higher-income students.
After all, equality was a driving force behind the creation of HSA in 1964 at the height of the civil rights era by Dorothy Maynor, an internationally acclaimed African-American soprano and music educator and one of the most highly praised singers of the 1940s and 1950s. For decades, the school thrived as a highly respected training ground until things began to fall apart after the death of Maynor's handpicked successor, Betty Allen. However, today things seem to be turning around.
Campbell credits a remarkable team that includes board Chair Charles J. Hamilton and a board made up of administrative powerhouses like NYU Dean Mary Schmidt Campbell and partners like Harlem Children's Zone head Geoffrey Canada. She also points to a faculty whose commitment was obvious during the recent open house. In fact, one student thanked dance division head Aubrey Lynch II, a former Ailey dancer, choreographer and original cast member of "The Lion King," for helping her prepare an audition tape for a prestigious college dance program. Likewise, Whitaker's dad said his son's dream of a life as a musician was almost deferred when Juvaise almost dropped out until the school's faculty intervened.
Lynch said passionately, "Acting, dance and other arts are not enrichment, they're essential. The greatest gift our parents can give their children is to support them and their desire to study."
Looking back over the last year, Campbell smiled as she recalled some of the basic administrative tools that helped get her this far, including a strategic plan, budget, staff evaluations, checks and balances and more. Beaming, she said, "We've accomplished a lot: reduced operating expenses by 30 percent, attracted dedicated volunteers, instituted a new parents council and won support from government, corporate and foundation donors like the Herb Alpert Foundation.
"We teach everyone. If you can't afford it, we have financial aid and a scholarship program you can apply for. We also have our first early childhood classes for ages 2 through 4."
The parents quickly added to this list, pointing to students' appearances on the Lifetime TV show "Project Runway" and a performance at the Apollo Theater for the Bessie Awards ceremony and more.
In fact, given what they've accomplished and still dream of accomplishing in the future, Campbell can truly say, as she did last summer when Mayor Michael Bloomberg officially dubbed the street HSA is located on "Dorothy Maynor Place," "The Harlem School of the Arts has transformed the lives of over 50,000 young people and counting...and we are still guided by Ms. Maynor's original belief that arts education stimulates the child, strengthens the family and gives pride of ownership to a community."