Horoscopes January 12-18, 2012
2/1/2012, 10:47 a.m.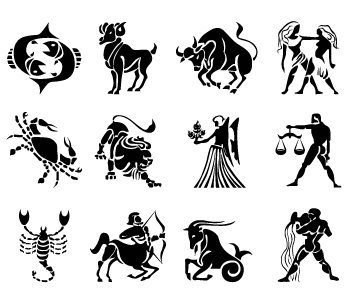 Sagittarius
Happy happy joy joy. You'll have a song on your lips this week as you make your way easily through a thicket of tasks and obligations. This week brings a surprise from a partner...anticipate it with a glad heart!
Soul Affirmation: I open myself up for a glad surprise.
Lucky Numbers: 3, 31, 46
Capricorn
Steer clear of argumentative folks this week. Let yourself flow with energy that is spectacularly positive for launching new project plans. Happiness at home is almost a given this week. You may be feeling festive at a late-night social gathering.
Soul Affirmation: New insights create new directions and a new cast of characters.
Lucky Numbers: 9, 20, 54
Aquarius
Watch for surges in energy that encourage you to overdo it this week. You are brimming with energy, most of it very positive. Take a walk to burn the other kind of energy off to keep your mind free and clear. Harmony rules at home this week.
Soul Affirmation: I get joy from giving good things.
Lucky Numbers: 33, 42, 51
Pisces
It's a very pleasant and wonderful week of the year for you. Money matters go well and there is a very sweet harmony between friends and family. Have fun in the present moment, but don't go overboard, okay?
Soul Affirmation: I let my spirit light my path this week.
Lucky Numbers: 4, 13, 46