Ebony Escapes! to Evansville, 'The River City'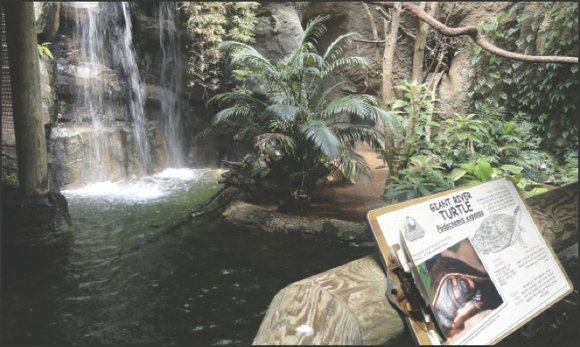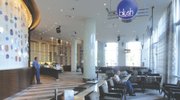 Situated along a scenic bend of the Ohio River in southwestern Indiana, Evansville is a boutique city with a great deal to offer.
Established in 1812 and incorporated in 1847, Evansville is named after Gen. Robert M. Evans, an attorney and territorial legislator back in the day. Due to its location in a little nook where southwest Indiana meets southeast Illinois and northwest Kentucky, the city was uniquely positioned to become a social and economic hub of the tristate region.
Evansville still holds that distinction today and is now the third largest city in Indiana behind Indianapolis and Fort Wayne, with approximately 121,000 denizens within city limits and 250,000 in the metropolitan area.
WELCOME TO THE RIVER CITY!
The first thing I noticed is that, like in other Midwestern cities, the people in Evansville are warm, welcoming and eager to show off their slice of the American landscape. And they've got a great deal to be proud of, from cultural sites to family entities, culinary delights and other diverse offerings.
Home base during my stay was the Le Merigot Hotel, a real city gem situated on Riverside Drive, just a stone's throw from the scenic Ohio River. Evansville's first boutique hotel, the Le Merigot offers upscale luxury without the upscale price with a unique, chic flavor and flair.
Once inside the lobby, you'll experience fresh, clean lines and eye-catching hues of turquoise, tangerine and pistachio highlighted by stately tones of chocolate, burgundy and cream.
The rooms are gorgeous, featuring elegant designer furniture, cedar dressers and armoires, loads of chrome lighting and accents, flat-screen TVs in the main rooms and bathrooms and comfortable pillow-top beds with imported Italian bed linens and goose down duvets.
I loved the bathroom. It had plenty of room for two, great lighting, a glass-enclosed commode area (with a phone) and glass-enclosed shower with traditional shower and rain showerheads, plus multiple side-directional sprays to douse every area of your body.
My favorite area of the hotel is Blush. Located in the lobby level, Blush is a comfy lounge where guests can enjoy a sumptuous continental breakfast buffet in the a.m. and meet friends or business acquaintances throughout the day. In the evening, Blush transforms into a sleek, cosmopolitan ultra-lounge-a great place for a cocktail to relax from a busy day or get your groove on for a night out on the town. Hotel guests and other visitors can also enjoy the striking outdoor patio with a central fire pit and dual waterfalls, which are surrounded by a stylish glass enclosure.
Le Merigot comprises part of the District, a petite but growing entertainment and dining destination encompassing several entities. Just across from the hotel is RiRa Irish Pub and Stony's Evansville, a country nightspot and the first of this chain to open outside of Las Vegas. One block down but not officially part of the District is Fast Eddy's, a popular (sometimes wild) bar and spot for live tunes that was voted Best Singles Hangout in town.