Candice Anitra gives her all for Haiti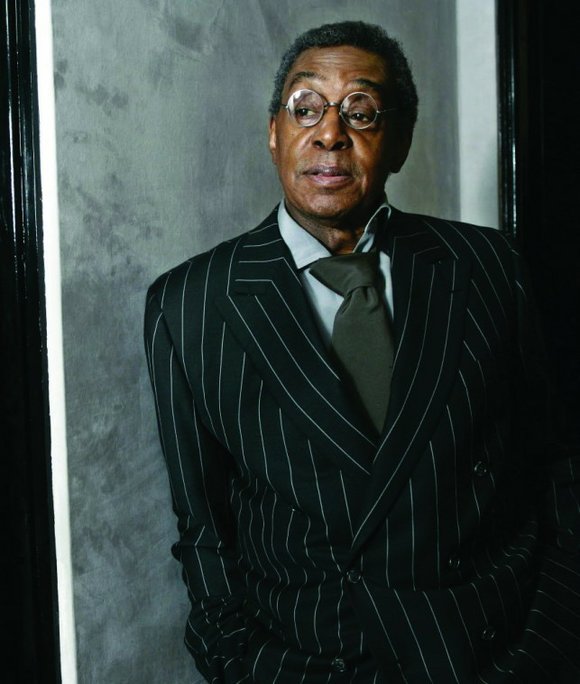 Sometimes you get to speak to artist who gets it, for whom love of family is ahead of passion for career.
Candice Anitra, a Philadelphia-born, Brooklyn-based mom who utilizes her children for constant inspiration and motivation, shared, "I have two daughters, and I want to be a good model for them. I want to set the example for them of dreaming really big and following their dreams. We need to teach them how to use their dreams to be the fuel to be innovators." Innovation is something Anitra is seeking through her expression.
Artists who are keenly aware of the power their deeds and words wield and bear that responsibility well are a rarity. With her love of and gift for music, Anitra dons that burden proudly. "For me, music is such a spiritual thing. It can be a weapon. It can be therapy. It can bring people together. It can be whatever you need it to be at that moment," she said. "When you have people notice you for your art, you have their attention, which is a commodity, but what are you going to say and do with it? What's your legacy? Are you going to leave the world a better place than you found it?"
On Jan. 11 at the Kreyol Hip Hop 4 Haiti Benefit at SOB's, Anitra premiered her new video for her song "Today." The song and video shine a light on Haiti two years after the devastation of the earthquake, invoking the sense of urgency natives still possess. Viewers are encouraged to name their price to download the song from candiceanitra.bandcamp.com, the proceeds from which will benefit the people of Haiti via Partners in Health's construction of the 180,000-square-foot, 320-bed Mirebalais National Teaching Hospital, which will help change the face of public health care in Haiti.
"People are so resilient. I saw this video and there was this guy walking the street, playing his guitar and singing beautiful lyrics, and then it's revealed that he's living in a tent still. Human beings are so resilient. It's amazing to me how much people can survive and thrive.
"In the song, I'm praising that, but I'm also saying we need to remember one another all year long, not just occasionally. We need to take advantage of the way we can connect to each other now and really build on that. We are all one family, and we need to look out for one another."
Such sentiments don't have to be harbored just for headline calamities but could be applicable to daily life as well. "We need to be that person to check a person who throws trash on the ground in the subway. We need to be that person to help someone who is struggling with bags and trying to get to their building. Our children need to see that," said Anitra.
Anitra has put the finishing touches on her eagerly awaited sophomore project, "Big Tree," to be released on March 28. In the interim, she has a pressing date at the Apollo Music Cafe dubbed "Left of Acoustic, Right of Soul," featuring Anitra and Jeremy James, on Friday, Feb. 10.