Candice Anitra gives her all for Haiti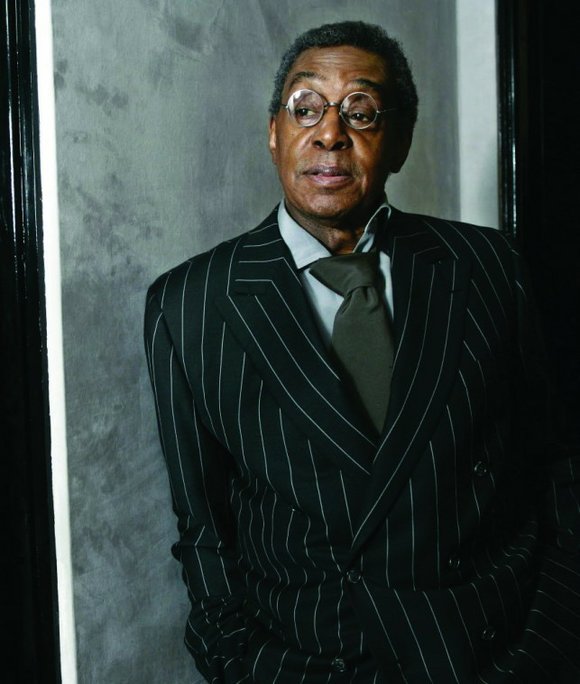 For Anitra, she can't wait for that experience. "I got the contracts in the mail and I'm in awe of the Apollo logo. I come from a family of singers and I'm the first one to pursue it professionally. My grandmother had it. My great-grandmother had it. They tore it up in the church choir, but for them it was not an option. I'll definitely be calling on the ancestors.
"I feel blessed to have a loving support system and have this be my job. I get to play behind such incredible musicians and tell a story?!"
Anitra concludes by offering what to expect of her performance. "I'm a soul singer, and what that means to me is that I'm just coming for you," she said. "You hear my music and I'm going to move you, because I'm not afraid to show you the things that scare me. I'll use my fears as springboards, grow from my challenges, and I want you to come along with me."
On Thursday, Feb. 9 at 8 p.m., another storied venue, the Carnegie Hall Stern Auditorium/Perelman Stage, hosts "A Tribute to the Music of Motown," a program that pays homage to the distinctive soul sound that struck a lasting chord in American popular culture and celebrates the famed record label's over-50-year legacy.
The event, hosted by CNN journalist Soledad O'Brien, will include performances by a host of notable artists, some of whom were a part of Motown's golden era and others whose music reflects the label's lasting influence, such as Dionne Warwick, singer and former member of Motown's Martha Reeves and the Vandellas Martha Reeves, R&B vocal trio Boyz II Men and gospel singer BeBe Winans performing a tribute to Nickolas Ashford, with more surprise guest artists to be announced.
"We have stellar performances from musical greats, including a Temptations tribute moment. And I know the tributes to [Motown founder] Berry Gordy and [Ashford and Simpson's] Nick Ashford will touch hearts," said Ray Chew, musical director of the evening. "The music of Motown has a special meaning to me, and I've been looking forward to this tribute since my early years as a musician."
Tickets, priced from $30 to $80, are available at the Carnegie Hall box office, 154 W. 57th St., or can be charged to major credit cards by calling CarnegieCharge at (212) 247-7800 or by visiting carnegiehall.org.
I'm out. Holla in a week. 'Til then, enjoy the nightlife.