Johnny and Etta together eternally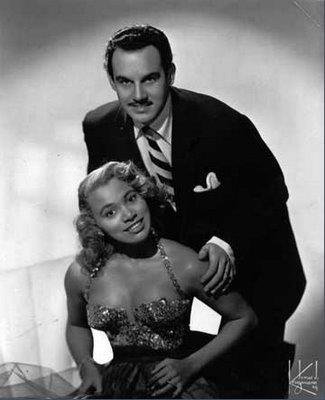 The invasion of rockers from Great Britain, in Otis's estimation, put an end to a lucrative era of music and homegrown musicians, particularly the early rock and rollers and blues people, who watched as the songs they created were coveted and covered by the Beatles, the Rolling Stones, et al, all the way to the bank.
But all wasn't lost in the 1960s because James had her trademark hit "At Last" in 1961. "I'd Rather Go Blind" was another song that bore her inimitable style and passion, which she co-wrote but is rarely given credit.
James' talent evolved out of the church, where at the tender age of 6 she was already in the spotlight in the church's choir at St. Paul Baptist in Los Angeles.
When her foster parents died, James, born Jamestta Hawkins, was reunited with her mother, who told her that her father was the legendary pool player Minnesota Fats.
Always considered among the most audacious of blues divas, despite an enduring battle with drug addiction, James was back in the news when the movie "Cadillac Records" was released 2008, with Beyonce reprising her songs, and again when she was apparently rebuked by the White House in favor of Beyonce to sing "At Last" while the president and the first lady danced at the inaugural ceremony.
Otis and James accumulated an exhaustive list of awards.