Community Calendar: 3/1-7/12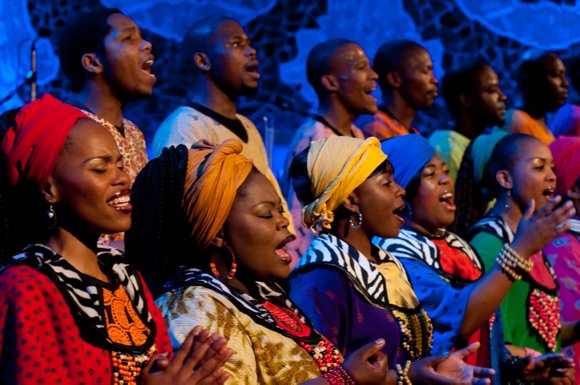 Exhibitions
"Freedom's Sisters," a dynamic multimedia exhibition, celebrates 20 African-American women, including historic 19th-century figures and contemporary leaders. "Freedom's Sisters" includes an essay writing contest, in which an award of $10,000 in scholarships is given to local students. Among those included in the exhibit are Ella J. Baker, Constance Baker Motley, Shirley Chisholm, Kathleen Cleaver, Myrlie Evers-Williams, Fannie Lou Hamer, Dorothy Height, Charlayne Hunter-Gault, Barbara Jordan, Mary McLeod Bethune, Rosa Parks, Sonia Sanchez, Coretta Scott King, Betty Shabazz, Harriet Tubman, C. Delores Tucker, Ida B. Wells and more. For more information on the exhibition, visit the Malcolm X & Dr. Betty Shabazz Memorial & Educational Center, located at 3940 Broadway, or visit www.theshabazzcenter.net.
"Her Word as Witness: Portraits of Women Writers of the African Diaspora," created and photographed by Laylah Amatullah Barrayn. On view now through March 31 at the Skylight Gallery, 1368 Fulton St., between Brooklyn and New York avenues in Bed-Stuy. For more information, call (718) 636-6949 or (646) 573-2422 or visit www.restorationplaza.org.
"Malcolm X: A Search for Truth" contains speeches, sermons, radio broadcasts, diaries, correspondence and other documents handwritten by Malcolm X or typed and edited under his direction. At the Schomberg Center, 515 Malcolm X Blvd. For more information, call (212) 491-2200 or visit www.nypl.org.
Community
A "Women's Conference & Revival" featuring guest speakers and singers, will take place Thurs., Mar. 1 at 6:30 p.m. to Sun., March 4 at 8 p.m. at the Brooklyn Christian Center, 1061 Atlantic Ave. For more information, call (718) 638-6397.
The Ethiopian-Jewish community in New York City hosts a solidarity evening with Ethiopian-Israelis in response to increasing cases of overt discrimination against Israelis of Ethiopian decent. The evening features diverse voices from the Ethiopian-Israeli community leading the struggle in Israel, representatives of the Israeli government and others involved in the immigration and absorption of Ethiopian-Israelis. Co-sponsored by BINA Cultural Foundation, Chassida Shemella, Columbia University's Hillel, Israel at Heart and the 92nd Street Y. Thurs., March 1 at 6:30 p.m. at Columbia/Barnard Hillel--The Kraft Center for Jewish Student Life, 606 W. 115th St. ID is required for entry.
presents an exciting beverage and culinary confluence when the ASPEC Brewers of Akita, Japan, visit for a sensational sake pairing fundraising dinner, Tues., March 6 at 6:30 p.m. The U.S. brand manager for ASPEC will introduce an exquisite range of sake flavor profiles that she has paired with the Harlem Renaissance-inspired menu from Nils Noren. Look forward to the rare opportunity of sharing dinner with the actual producers of the sake, who will travel from Akita to make a special appearance for the event. Tickets are available at . For more information, write to .Red Rooster Harlemwww.gohansociety.orginfo@aspec-sake.com
Bob Law and the Central Brooklyn Leadership Council invite you to an emergency citywide leadership summit, Sat., March 10 9 a.m.-5 p.m., entitled "Preparing This Generation for the 21st Century," featuring outstanding special invited and noted guests and a "Respect Yourself" open mic poetry contest. The summit convenes at the historic 1st Church of God in Christ at 221 Kingston Ave. at the corner of Park Place in Brooklyn.
Hear Imhotep Gary Byrd on 107.5 WBLS-FM daily with "Imhotep's On-Air Guide to Black Events" and "Express Yourself," Sunday evenings from 6 to 8 p.m., and on WLIB-AM with "The GBE Mind Flight," Sunday evenings from 7 p.m. to midnight (simulcast on WLIB-AM/WBLS-FM from 7-8 p.m.). The full show can be heard on HD radio at WBLS-HD2. IGB is also heard on WBAI-FM 99.5 with the GBE 2.0 "Global Black Experience" and "Global Beat Experience," Saturdays from 5 to 7 p.m. We are archived online with both shows at www.wbai.org. To reach us about your event, email gbemail2@yahoo.com, find Imhotep Gary Byrd on Facebook or follow us on Twitter at GBELIFE.