Award-winning Hugh Hefner doc gets NAACP Image Award nom
Misani | 1/3/2012, 2:22 p.m.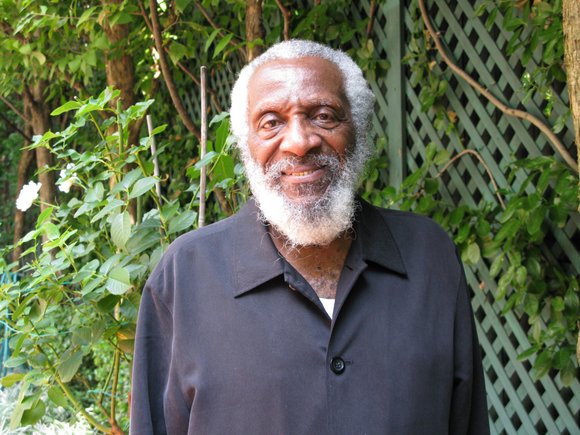 The documentary also spotlights the last article written by Dr. Martin Luther King Jr. before his death. Edited by his widow, Coretta Scott King, this significant literary work was published in Playboy. Berman's film also exposes how Hefner's TV shows and Playboy Clubs helped to break down the color barriers for several legendary Black performers in the 1950s and 1960s, amongst them Jim Brown, Sammy Davis Jr., Dizzy Gillespie, Dick Gregory, Josh White and Joe Williams.
"Many of these brilliant artists were forced to use service entrances for 'colored' people, and forbidden from performing and fraternizing with whites both onstage and off," said Berman. However, through Hefner's TV series, "Black performers and mixed race groups such as the Gateway Singers and Lambert, Hendricks and Ross were featured on his show along with popular white entertainers like Tony Bennett and Lenny Bruce."
Hefner's Playboy Club in Chicago also served as a conduit for integration. "It was the first white club to give comedian Dick Gregory a forum, to perform to mixed black and white audiences," according to Berman. "Dick Gregory has never forgotten that." She also divulged: "Jim Brown wanted Hefner to receive the NAACP Award a long time ago, because of the things he has done for the Black community." Now, several decades later, Berman's celebrated film brings all of this to the forefront.
Born in Frankfurt, Germany, Berman was raised by her grandmother before joining her mother in Canada at the age of 12. "It wasn't an easy transition at all, coming to Canada," Berman explained. "When I first came--I was very, very German, and I hadn't lived with my mother for many, many years, and then I came to live with my mother and my new stepfather. My stepfather was Jewish and I was German, and I went to a Jewish school where being German in those days was not a great thing. So I had to fight and fight to prove myself." Fortunately for Berman her athletic talent brought her through this challenging spell.
"I proved myself and I've continued to try and prove myself all my life. In my films, I'm always trying in some way to focus on bringing out the story of the underdog," shared Berman, whose film and TV credits as a director, producer and writer stretch over 20 years, including a 10-year tenure with the Canadian Broadcasting Corporation producing award-winning documentaries. "Not that Hef is an underdog at all,' Berman added quickly, "but in the other documentaries I have done, I have done that with various issues." Among her film credits are the Bronze Hugo Award-winning "Bix: Ain't None of Them Play Like Him Yet," the dramatic feature "The Circle Game" and the Academy Award-winning documentary feature "Artie Shaw: Time is All You've Got."
Focusing on the NAACP Award nomination, Berman declared: "To be nominated is a great honor! I've been fortunate to have received many prestigious awards over the years, but this recognition by the NAACP of the documentary's strong focus on civil rights and social justice, is most gratifying." This nomination is well deserved for this great, sensitive and artistic lady, especially during Women's History Month.
To contact the Moonlit Window series, which takes an insightful look at the lives of spirited, life-changing people who are living extraordinary lives in their quest for what it means to be human, please e-mail us at edulovepeace@aol.com.