S. Epatha Merkerson to host new TV One series: 'Find Our Missing' to premiere Jan. 18
1/4/2012, 5:05 p.m.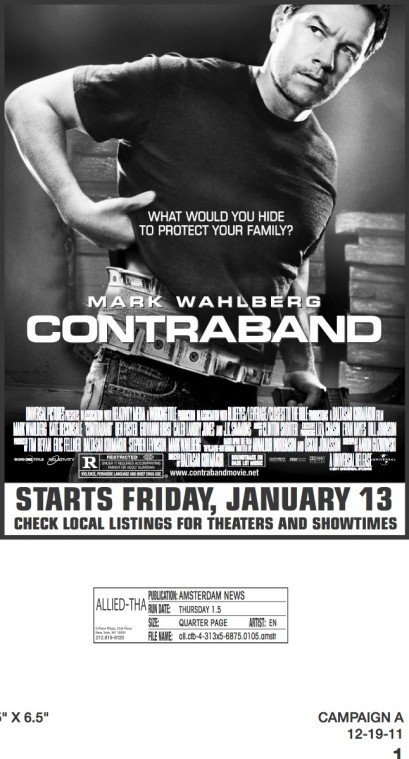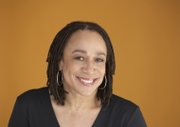 As the centerpiece of an effort to draw attention to and help find missing Black Americans, whose stories are largely ignored in national media coverage of missing persons, TV One will premiere "Find Our Missing," a 10-episode, hour-long docudrama series on Wednesday, Jan. 18 at 10 p.m.
Hosted by Emmy and Golden Globe Award-winning actress S. Epatha Merkerson, who for 16 years portrayed Lieutenant Anita Van Buren on NBC's "Law & Order," "Find Our Missing" is designed to put names and faces to people of color who have disappeared without a trace.
Each episode will tell the story of the missing person or persons, beginning with the day they vanished and the frantic searches by loved ones and investigators to find them. "Find Our Missing" provides insight into these victims' lives -their hopes and dreams, what makes them tick and how they touched those around them-from the people who know them best. The episodes will chronicle the investigations into their disappearances, and why the search for them has so far only turned up dead ends.
Each episode delves into the mystery surrounding one or two disappearances and will call viewers to action, providing them with contact information for the police and local FBI offices handling the cases if they have any information about the missing.
"Nearly one-third of the missing in this country are Black Americans, while we make up only 12 percent of the population. Yet stories about missing people of color are rarely told in the national media," said TV One President and CEO Wonya Lucas.
"'Find Our Missing' will be dramatic television, but we also hope that TV One's combined efforts on air, through digital and social media and through partnerships will also draw attention to a critical issue and bring new information to light for the loved ones of the missing featured in this series and for others," Lucas said. "We hope these profiles will trigger the memory of someone who might have seen something and feel compelled to come forward and help these families who have suffered for so long."
"Though these victims may be gone, through this show we want to say they are no longer forgotten," said Merkerson. "I am honored to host 'Find Our Missing' and hope that my participation can not only help shine the spotlight on the plight of missing people of color, but that we can help uncover some answers and ultimately find justice for the sake of those missing and their families and friends."
The premiere episode features the stories of two people who vanished in 2009. Pamela Butler, a 47-year-old program analyst at the Environmental Protection Agency, who mysteriously disappeared from inside her Washington, D.C., home despite an elaborate security system. Her boyfriend was the last person to see her.
Hasanni Campbell, a sweet 5-year-old boy suffering from cerebral palsy, vanished from the busy Rockridge neighborhood in Oakland, Calif. His foster father, who was dropping off Campbell at his foster mother's workplace, says he left him alone for just moments while he took his younger sister to the front of the store. Investigators don't believe Hassani ever made it to Rockridge that day.
TV One will complement the series with social media and online content on www.tvone.tv that will share important information on what to do if someone is missing and tips on how to prevent abductions, as well as offer additional stories of lost people and some who have been found.
Online, you can also join in partnerships with organizations that provide real-time alerts and information on missing persons and allow users to submit tips electronically.
Tvone.tv will also launch a new "Justice and Mystery" section that includes news articles about the latest missing persons cases, the wrongfully imprisoned, police brutality and fascinating unsolved mysteries, as well as retrospectives on major justice cases throughout history and a feature where users can ask experts questions related to the justice system.