Still fighting for voters' rights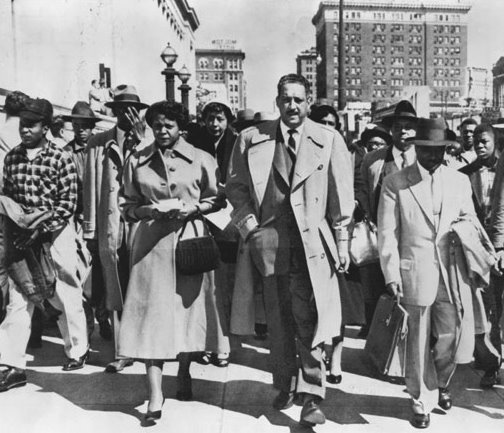 Another 240,000 voters are affected by proof of citizenship laws in Alabama, Kansas and Tennessee. Florida and Texas have banned voter registration drives, impacting 202,000 potential voters, and in Maine, 60,000 voters will be affected because of the ban on Election Day voter registration.
The elimination of early voting in Florida, Georgia and Ohio is slashing 1 million to 2 million potential voters, and 100,000 citizens in Florida and Iowa won't be able to vote because of laws that make it difficult for people with past felony convictions to get their voting rights restored.
While none of these laws are in effect in New York State, they do set the national tone, which, that if allowed to go unabated, could have implications here. New York Rep. Yvette Clark and members of the Congressional Black Caucus are doing their part to address the issue and have formed a task force.
"It is a battle," she said. We are in a Northern, consistently Democratic state, so not as many New Yorkers will be threatened. At this stage, it's a legal challenge. These states have passed legislation. I think that we all have to be focused on what's taking place in this country: the movement to disenfranchise the Black vote.
"If we don't fight back against what is going on in the South, what will it mean for the political future of our communities in the North?" Clark asked. "Nothing is written in stone that New York State will always be governed by Democratic rule."
The nation's civil rights leaders say they are ready for the fight and will get the word out. History has proven that one of the first things to go when people attempt to control a certain population is the right to vote, followed by Jim Crow-style laws that further deteriorate democracy.
"Whenever our democracy expands, suddenly there is a sense to contract access to it," NAACP President Benjamin Jealous told the AmNews. "Our country's history tends to progress two steps forward, one step back.
"The good news is that we have made gains and we will continue to make gains, but the reality is that we have to fight to make these gains," he said. "No matter what the barrier is, we have to be prepared to clear it."
The NAACP is one civil rights group at the forefront of the fight against new voting laws. With their "Stand 4 Freedom" campaign, the organization held a major protest rally in the city in December. Jealous is not only asking people to get the word out about the new laws but also to be educated about them.
"Have a plan for voting. People have to say to themselves, 'I'm going to vote, no matter what.' Have a plan, and in that plan you need to be registered to vote and know the laws in your state," Jealous said.